RadioShack Stumbles Down Road Taken by Many Failed U.S. Retailers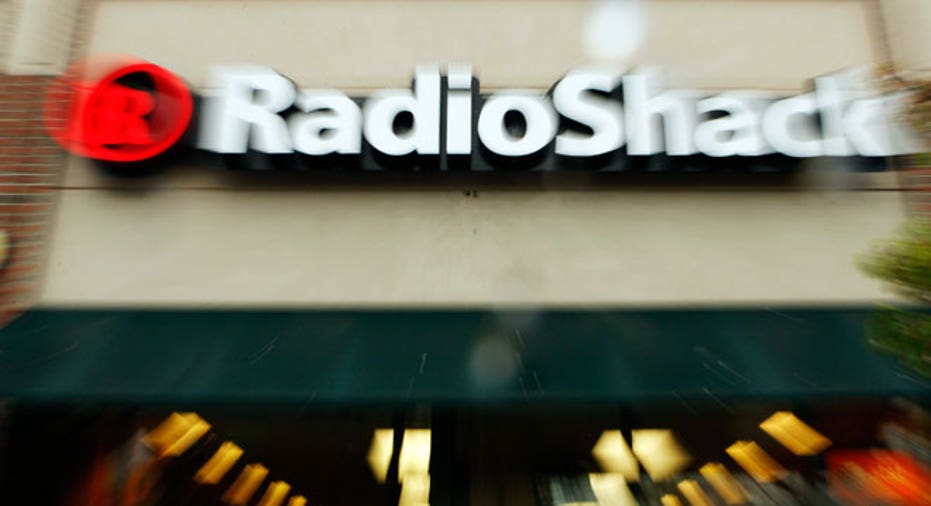 RadioShack Corp (NYSE:RSH) confronts an uncomfortable fact as it considers filing for bankruptcy to give it time to overhaul its 4,400 electronics stores: Retailers rarely emerge from bankruptcy. They often liquidate and go out of business.
Founded in 1921, the Fort Worth, Texas-based RadioShack said on Thursday that it may file for Chapter 11 bankruptcy protection in the United States, potentially adding itself to the list of non-food retail chains that have disappeared from American strip malls and shopping centers in recent years.
Circuit City Stores, Borders Group, Filene's Basement, Linens 'n' Things, Coldwater Creek and plenty of smaller chains have gone out of business after filing for Chapter 11.
It was not always like this. Chapter 11 was once a sanctuary for famed retailers from Macy's to Kmart. They would predictably pile up cash over the year-end holidays, file for bankruptcy in January and spend a year or more tinkering with business plans to meet new challenges.
Then in 2005, Congress reworked the U.S. Bankruptcy Code. The new law set a deadline of 210 days, or roughly seven months, by which time a retailer had to commit to accepting a lease, or rejecting it and vacating a property.
That changed everything.
In reality, store chains do not even have seven months. Lenders will typically only offer companies about three or four months of financing during bankruptcy to ensure that, if things do not work out, there is enough time to conduct a going-out-of-business sale.
"In the old days you could take your time to assemble a new plan for stores," said Peter Schaeffer, a turnaround specialist with GlassRatner Advisory & Capital Group in New York. "Whereas today you really don't have that time."
As a result, retailers tend to burn through every last penny to avoid filing for bankruptcy, leaving little value when they finally do. By contrast, many turnaround experts praised American Airlines' successful bankruptcy in 2011, which filed when it still had billions of dollars of cash.
STRUGGLE TO KEEP UP
RadioShack has done little to transform itself into a destination for mobile phone buyers, losing out to rivals such Amazon.com Inc and Wal-Mart Stores Inc.
The current crisis is not the company's first brush with failure.
RadioShack was started by brothers Theodore and Milton Deutschmann who sold radio supplies at a small Boston store. The company's name referred to the small, wooden structures that housed the radio equipment on ships. After branching into the music market, RadioShack nearly went under in the 1960s before Texas businessman Charles Tandy bought it in 1962 for $300,000.
RadioShack became the go-to place for the electronics when it introduced the TRS-80, one of the first mass produced personal computers, in 1977, and even employed Apple founder Steve Jobs.
Yet the huge shift to digital passed it by, which the company admitted with its self-deprecating Super Bowl ad in February that featured 1980s pop icons such as Alf and Erik Estrada raiding a store to reclaim fax machines and make way for cell phones and Beats headphones.
If RadioShack files for bankruptcy, recent history suggests it may not be around much longer.
Since the 2005 law changes, only 12 percent of the retail companies were able to restructure and emerge from bankruptcy, down from half before 2005, according to a study by the Cooley law firm that looked at 45 large retail bankruptcies. The study organized by lawyer Lawrence Gottlieb also showed that since 2005 unsecured creditors, such as suppliers, have recovered 16.3 cents on the dollar, down from 33.6 cents on the dollar previously.
Fitch Ratings in 2013 found that 55 percent of retailers since 2005 have liquidated. That percentage dwarfs liquidations in other sectors. Of the 86 bankruptcies across all industries followed by Fitch's database over the last decade, only 17 percent, or 14 companies, liquidated.
Of those, 11 were retailers, Fitch found.
RadioShack does have some glimmers of hope.
Its size helps, with 4,400 U.S. stores, mostly rented, and sales of $1.4 billion in the six months to Aug. 2. Landlords and suppliers may need RadioShack as much as the company needs them.
Landlords may prefer an out-of-court deal and might agree to mass store closings if it meant a quicker, smoother transition than the uncertainty of months in bankruptcy, according to one source familiar with the thinking of a group of landlords.
"There is an incentive to recognize that survival is in everyone's best interest," said Ted Gavin, a turnaround consultant with Wilmington, Delaware-based Gavin/Solmonese.
Right now, survival probably means reaching a prepackaged bankruptcy deal, when a company comes to court with a plan that has already been negotiated and agreed to by a majority of creditors. Such bankruptcies are often quicker, cheaper and far less painful than a traditional Chapter 11, although it will almost certainly mean shareholders will get nothing.
"If they can get to a prepackaged bankruptcy, this could be the one that survives," Gavin said.
(Reporting by Tom Hals in Wilmington, Delaware, Nick Brown in New York; Additional reporting by Jilian Mincer in New York; Editing by Grant McCool)