Race to These Top 5 Marathons in North America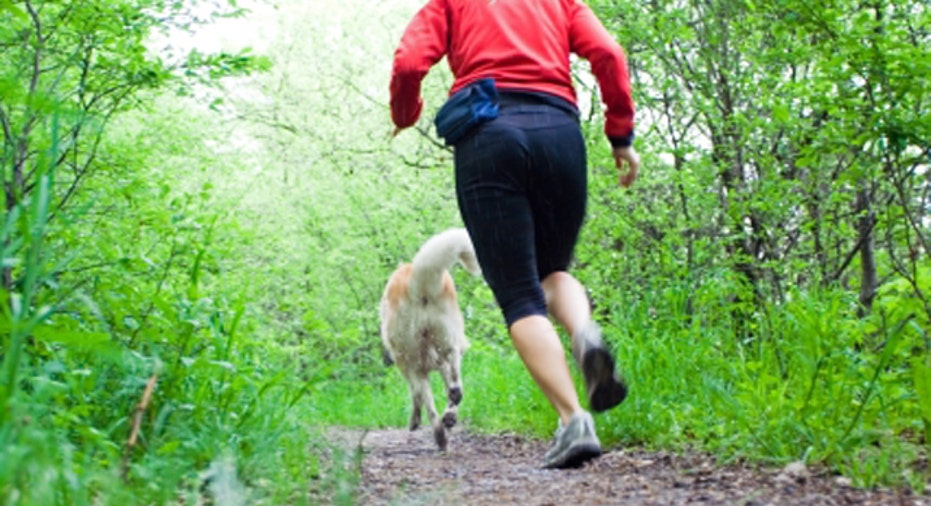 Joining the Marathon Craze 
Who doesn't like a good jog? It keeps the pounds off, releases endorphins for that natural high, keeps the heart healthy and nearly always beats a treadmill. Participation in marathons continues to grow, as an estimated 518,000 runners finished at least one of more than 700 such races in the United States in 2011, according to the nonprofit Running USA.
The 26.2-mile run often pushes the body to new limits and for many conjures images of dehydration, loss of certain bodily controls and even death, however seldom it might be.
If you train and hydrate efficiently, however, you'll likely not only live -- you'll also be rewarded with exceptional health and the feeling of accomplishment that comes with being part of the minuscule part of the population who completed such a feat last year.
Marathons often provide unmatched settings and camaraderie, running through pristine surroundings with others who at some point thought this was a good idea.
Most participants realize the need to invest in the appropriate gear as well. Running USA found that marathoners bought an average of four pairs of running shoes over the previous 12 months, and 83% had spent at least $100 on apparel in that time.
With this kind of commitment in mind, what are some of the top marathons in North America?
ING New York City Marathon
Essentially the rock star of running races, the ING New York City Marathon attracts more than 100,000 applicants annually. Last year, 47,323 runners completed the race, which is a new record for the largest marathon worldwide.
A television audience of 315 million viewers joins the millions of spectators who line the streets to watch some of the best runners in the world chug through the five boroughs for $600,000 in prize money.
It's a course that would take New Yorkers a few subway lines and tourists several map unfoldings to complete. The race begins on Staten Island, works its way through Brooklyn and Queens, crosses the Queensboro Bridge and heads up the east side of Manhattan. Once runners make a turnaround in the Bronx, they embark down one of the most iconic homestretches as they run along Central Park.
Completing the famed marathon in the Big Apple may cost you more than your plane ticket to get there. Fees have increased 39% for 2012 to offset the cost of blocking off major streets in an impatient metropolis. The Nov. 4, 2012, race will cost $227 for New York Road Runners club members, $266 for other U.S. residents and a whopping $358 for international runners.
Boston Marathon
The Boston Marathon is the oldest marathon in the world. The inaugural run took place in 1897, when just 18 men scampered through the streets of the city. It has garnered much clout in the running world over the past 115 years, largely because it's the granddaddy of marathons. It also boasts the challenging "Newton Hills," which are positioned to perfectly decimate a runner's confidence and stamina after 15 initial miles of decline.
The race also sports the fastest median time of any U.S. marathon. More than 1,000 finishers raced in at 3:44:58 in 2011. This is not because naturally fast people are attracted to clam chowder. You must achieve an ambitious qualifying time to participate in the Boston Marathon, one that has been cut by five minutes across the board beginning in 2013. Five minutes can seem like an eternity when your kneecaps feel like they're about to explode, especially when you're running a marathon in three hours and five minutes, the new qualifying time for 18- to 35-year-old men.
Qualifiers for 2012 will race April 16, right after they pay their $150 entrance fee ($200 for international runners).
Pikes Peak Marathon
It's almost cruel to trademark a race as "America's Ultimate Challenge," knowing that many marathoners will interpret the trademark as a challenge in itself. This is particularly true when the marathon originated from a few smokers challenging a few nonsmokers to run up the continental divide in 1956.
"I know of no other U.S. marathon that is more difficult and challenging than the Pikes Peak Marathon," says Ron Ilgen, president of Pikes Peak Marathon Inc. "As ultra and extreme runs have continued to gain in popularity, this has been one of the earliest options."
The marathon finishes in Manitou Springs, Colo. Ilgen says registration fills up quickly -- the 800 slots were taken within seven hours last year, even with a $115 (plus a small fee) sign-up cost. The U.S. Forest Service prohibits any more runners due to safety concerns, which are valid for a course that winds up to an altitude of 14,000 feet and back.
"There are a higher number of health incidents due to the rigors of the race and the nature of the course," says Ilgen. "Falls due to rocks, tree roots and loose gravel have resulted in fractures and lacerations requiring stitches."
Ilgen adds that hypothermia near the top is not uncommon, but the "do not finish" rate of 9% is not far over the average due. Runners need to have completed a recent marathon under five hours and 30 minutes to participate.
If this marathon doesn't have enough going for it already, it was the first to allow female runners and have a female finisher in 1959.
Northwest Passage Marathon
Imagine starting your marathon with the warm late-morning sun shining on you. After about two hours, you realize the sun has barely moved. You must be making incredible time -- a personal record, perhaps? Nope. You're running the Northwest Passage Marathon under the paralyzed sun of the Arctic Circle during midsummer.
OK, this is clearly not in the U.S. It is North America's most northerly marathon and perhaps one of its most mystical. Running under a 24-hour sun can be surreal enough, but runners often catch a glimpse of beluga whales and seals along the course. Polar bears are also not an uncommon sight, which can only positively affect finishing times. It is described as a "rough-trail run" with plenty of challenging climbs and creek crossings.
"This is a dream race, a bonding experience," marathoner Lois Berkowitz told " Marathon & Beyond Magazine." "You are alone with other runners and a few miners."
Running in the Northwest Passage Marathon is not exactly cheap: This year's July 11 race costs $3,900. That includes more than just a race number, however. Participants also get round-trip air travel to Yellowknife, Canada, lodging, meals and whale watching.
Big Sur International Marathon
If you need to draw energy from a view other than buildings or the back of the guy you've been drafting for the last hour, the Big Sur International Marathon on the California coast may be your best bet. It's the largest rural marathon in the world, and it may also be the most naturally beautiful. The course weaves along the Pacific coast through ranches and prestigious redwoods.
The race is a relative newcomer to the international stage -- this year marks its 27th anniversary -- but has established itself as a premiere course. It was ranked as the No. 1 marathon in North America in "The Ultimate Guide to Marathons" and the "Best Destination" race by Runner's World.
Runners are drawn not only by the beauty of the coastline but also the exceptionally challenging hills of California's Highway 1, including one climb of about 550 feet in midrace. Winds that blow up to 50 mph off the ocean will surely drown out your running playlist.
That probably shouldn't matter because live music is provided along the course, including classical grand piano, jazz and Taiko drummers.
This year's April 25 race sold out quickly, and it will boast 4,500 participants. A few run-for-charity spots at $250 remained available as of this writing.