Questions You Need to Ask a Real Estate Agent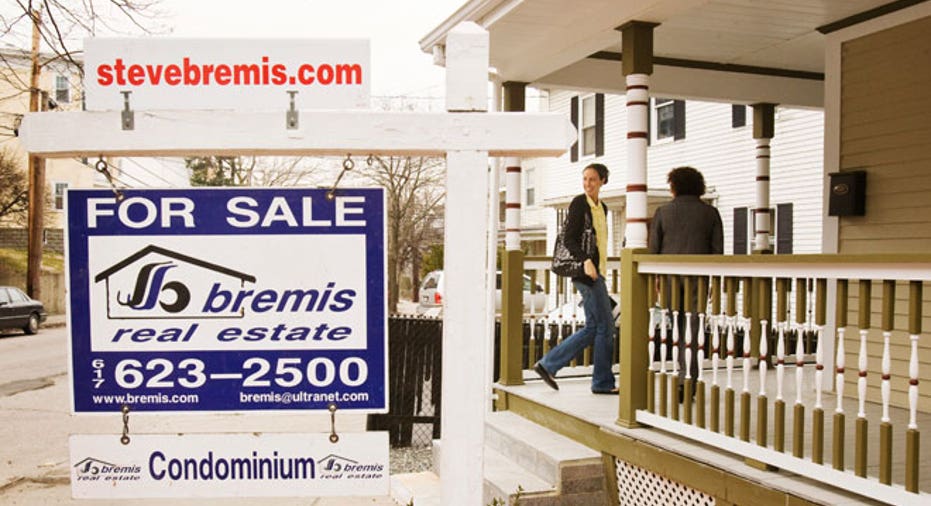 Real estate agents are key to buying or selling a home, but not all agents are created equal.
"Buying or selling a home is likely the single largest transaction you will ever make, and you don't want to trust that investment with just anyone," says Cara Ameer, broker associate and realtor at Coldwell Banker Vanguard Realty based in Ponte Vedra Beach, Fla. "You want to be careful and do your due diligence."
Experts say having a good rapport and feeling comfortable with the agent is imperative since you'll have to disclose personal information, like your wish list, finances and timelines. "If you don't get along with this person and don't like their style, no matter how good they are, it's a long process and you want to have a good working relationship with your realtor," says Michael Corbett, Trulia's real estate expert.
While it's good to know the terms of your contract and how to get out of it, experts suggest asking the following questions to vet an agent's experience, abilities and whether they're a good fit for you:
Do you hold a real estate sales or broker's license? Are you a licensed realtor?
Licenses for salesperson and brokers are issued through the state, with a broker's license requiring more testing and education. Realtors are agents affiliated with the National Association of Realtors who subscribe to a higher code of ethics and have continuing education requirements.
"Have the agent explain what they hold and what it means," says Ameer. "You want someone who's taking their profession seriously." These designations don't speak to an agent's abilities but show they've pursued additional education.
Do you work for a boutique brokerage or a big company?
Ask about the office's market share, size and production. In a hot market, agents at a big company are more likely to have access to properties that haven't been listed, giving you an inside track, says Corbett.
On the other hand, he says boutique brokerages also have their perks. "You'll find agents who are more specialized in a neighborhood, and you'll get more attention."
Do you work full-time or part-time?
The current housing market demands a lot of time from both consumers and the pros, so it's important to find someone who has the time to dedicate to your home search or sale.
"[Agents] really need to be involved on a daily basis because the market moves very quickly, and it's important that someone has their full focus on real estate," says Corbett.
Is your license in good standing? Have you had any complaints?
Many states have online systems that allow you to check the status of an agent's license and whether any complaints or lawsuits have been issued against the person.
You can also call the office manager to make sure an agent's license is in good standing.
How many years have you been in the business?
Experience can provide insight when it comes to making deals with other agents and understanding the changes in a market over time, both of which can be in your benefit in a tight-inventory market.
But that doesn't mean you should automatically write off newer agents. "They can be more aggressive and work harder for you as they build their reputation — they're more hungry sometimes," says Corbett. "Generally, experience wins out, but don't discount a top-notch new person."
What's your mix of buyers and sellers and how many listings do you have?
Agents tend to work with both buyers and sellers. "Someone who works a mix can put on both mindsets," says Ameer, "and this helps during a negotiation."
Although an agent with many clients may not be able to devote the same amount of personal attention, an agent with many listings can benefit a seller. "They'll get a lot of traffic and many times, they can redirect a potential buyer to your house," says Corbett.
Can I talk to your three most recent clients?
Talking directly with former clients will give you a better understanding of an agent's style.
Chad Ochsner, broker at RE/MAX Alliance in Denver, recommends asking whether an agent's clients are mostly from referrals or repeat business — it's a sign that clients have had good experiences with the agent.
Do you have a team? Who will I work with?
You might like the person you initially meet with, but make sure he or she is going to be the one guiding you through the process.
"Many agents in hot markets have teams," says Corbett, "and some can be effective ,but the process usually goes smoothly if you work with one person — the agent you initially reached out to."
What will I get for my money?
Ask the agent about factors you'll need to consider in your decision, like schools, commutes and where you should and shouldn't buy, suggests Ameer.
"You want to see if that agent can give you solid market advice versus just selling you — do they have your best interest in mind?"
Is now a good time to sell or buy?
"You want an agent to be able to provide insight on the market," says Daren Blomquist, vice president at RealtyTrac.
An agent should be able to explain whether to wait or if now's a good time to buy or sell a property. "Make sure they are thinking about both sides and about your best interests and not just their commission," he adds.
What neighborhoods do you know?
"You want someone who can compare and contrast properties," says Ameer.
An agent who is also a "neighborhood specialist" will have a competitive advantage and know the comps in the area. Since many properties barely make it to market in many areas in the country due to low inventory levels, well-sourced professionals will likely have access to more properties in the pipeline.
What will be my biggest challenges in this process?
"You want to hear from the agent the reality and to get an honest assessment about what to expect," says Ameer.
As issues could arise with inspections and repairs, for example, ask about problem solving skills — 90% of real estate is about problem solving and not selling.
What technology do you use?
The phrase time is money rings true in the current real estate market. Having tablets with electronic signing capabilities is important — "it helps submit an offer very fast and that can be critical in a heated real estate market," says Ameer. "Your agent should have as much technology or better than you. Gone are the days of the stacks of paper."
How do you negotiate?
Ochsner suggests asking how the agent deals with multiple offers on a property, especially when there's record low inventory in certain areas.
How do you price homes that you sell?
Find out the difference between listing prices and what the prices sold for, suggests Ochsner. A good agent should be able to price homes right so they sell timely.
Experts also suggest asking the catch all — what questions have I not asked you that I need to know?