Quenching a thirst? Investing in water-related funds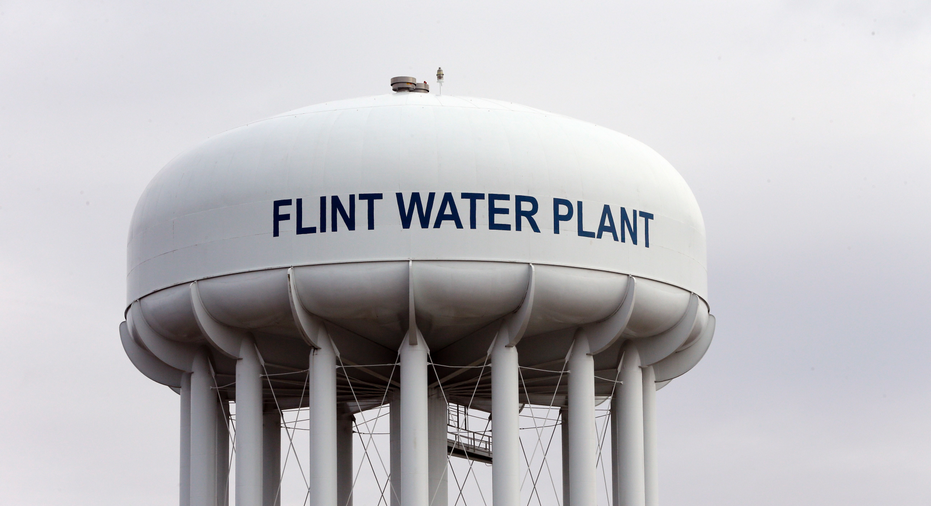 As natural resources go, oil tends to get more attention from investors than clean drinking water, even against the backdrop of headline-grabbing shortages in Flint, Michigan, South Africa and elsewhere.
But a few funds are showing that investing in utilities and water infrastructure and technology companies can pay off, especially for long-term investors looking to diversify their portfolio.
Several exchange-traded funds invest in water-related stocks, including PowerShares Water Resources ETF (PHO), First Trust ISE Water Index Fund (FIW) and Tortoise Water Fund (TBLU).
Each holds shares in U.S. water utilities, such as American Water Works, infrastructure companies like Aegion Corp. and technology companies like Xylem, a supplier of energy-saving pumps and controls for hot water systems.
The three ETFs are all up around 15 percent over the past 12 months. By comparison, the S&P 500 is up about 13 percent in the same period.
Their investment rationale centers on the growth in the need to update the infrastructure used to treat and transport clean water. The idea being that as demand for water grows along with the population, so will the need for new infrastructure and upkeep on water systems.
"What we try to do is focus on essential assets, and from our standpoint there's really not a much more essential asset than water," said Matt Weglarz, portfolio manager at Tortoise Index Solutions. "And people are really starting to realize we have a global water problem on our hands."
Weglarz notes that global water demand is expected to grow by more than 50 percent over the next 30 years.
The need for access to clean water has grabbed international headlines this year after a severe drought hit Cape Town and other parts of South Africa, prompting leaders there to warn that the city of 4 million would have to close most water taps sometime this year.
The so-called "Day Zero" when the taps are supposed to be shut off was supposed to happen last month. It has since been put off thanks partly to residents consuming water at restricted levels.
Closer to home, in Flint, Michigan, thousands of home water lines are still being replaced following revelations in 2015 that the city's water system was contaminated with lead due to a lack of treatment.
A 2015 assessment by the Environmental Protection Agency estimated that $472.6 billion was needed to upgrade the nation's public water infrastructure system. That includes the cost to fix or upgrade thousands of miles of pipe, thousands of treatment plants and other key components of the nation's water system.
"It's been well laid out to us that whether it's through news about water scarcity or news about the demand for water or need around improving our water infrastructure, those are all reasons that you would want to be in a clean water portfolio of companies that are addressing any one of those areas," said Dave Fanger, CEO of Swell Investing, which operates a managed portfolio of water-focused companies.
The Swell Clean Water portfolio is managed and investors own shares in the companies and can remove stocks from the portfolio. It's up 11 percent over the past 12 months.
Weglarz sees opportunity for investors to capitalize on clean water infrastructure and technology spending for years to come because of the need to upgrade and maintain water systems across the U.S.
One catalyst for water funds could be the trillion-dollar infrastructure spending bill on the Trump administration's agenda.
"Water was a fairly decent size part of it and there was a focus on redoing the water infrastructure, so you could see a big boon to the companies that provide water or equipment here in the States," Weglarz said.
For investors considering water-focused funds, it's best to think of them as a long-term, diversification play.
While water utilities such as Aqua America and American Water Works are undervalued and have strong fundamentals, the water-focused ETFs tend to have limited stakes in utilities. Instead, industrial companies focused on machinery or construction and engineering are more represented in the funds, noted Todd Rosenbluth, director of ETF Research at CFRA Research.
"As such, the ETFs have less defensive characteristics than traditional utilities ETFs," Rosenbluth said. "We think there is investment merit from a diversification perspective other than from an impact investing one."