Quality Issues Spur Honda Execs to Take Pay Cuts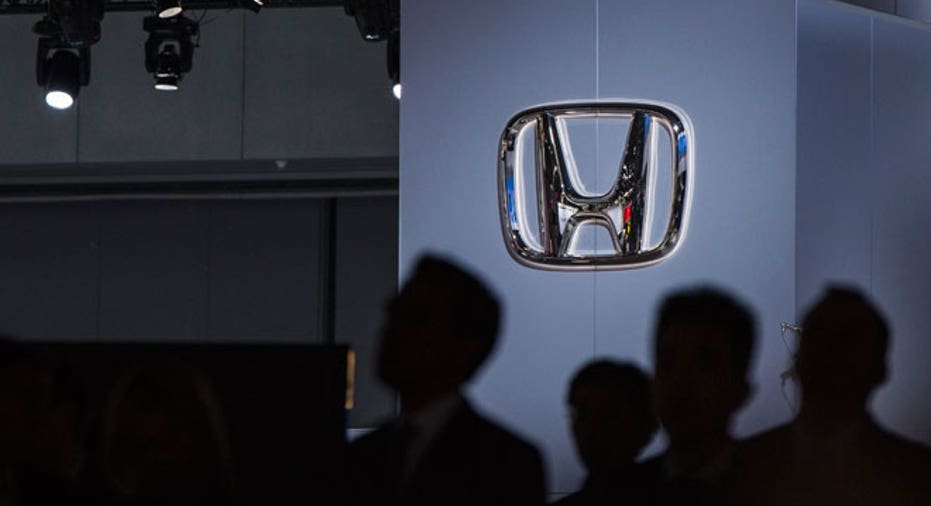 Top executives at Honda Motor Co. (NYSE:HMC) are taking pay cuts following a recent string of quality issues.
Honda said Thursday its president, Takanobu Ito, will give up 20% of his pay for three months. Another 12 executives will take 10% pay cuts.
The Japanese automaker also tapped Koichi Fukuo, the current head of Honda's Acura luxury brand, to oversee product safety and lead reforms of its quality controls. Fukuo will also fill the role of vice president at Honda R&D.
Car manufacturers have grown more diligent in the wake of sudden acceleration problems that plagued Toyota (NYSE:TM) and ignition-switch issues at General Motors (NYSE:GM). Earlier this year, Toyota settled a criminal investigation by the U.S. Department of Justice for $1.2 million. A probe related to GM's handling of defective ignition switches is ongoing.
GM created a new top safety position in response to the recall. Nissan made a similar move this year.
The high-profile recalls by Toyota and GM "raised the level of awareness throughout the industry," said Karl Brauer, a senior analyst at Kelley Blue Book. "The result is there are higher expectations."
It's not unusual for Japanese executives to give up some of their salaries as a sign of accepting responsibility for a company's underperformance.
Leading up to the global financial crisis, Japan Airlines President and CEO Haruka Nishimatsu slashed his pay by 60% amid wide-scale layoffs, bringing his salary below the company's average for non-executives. This year, executive salaries were cut at Nintendo and Sony (NYSE:SNE).
The pay cuts at Honda come amid troubles for the Honda Fit, which has been the subject of five recalls in Japan since the current generation debuted a year ago. On Thursday, Honda announced a recall of 425,825 Honda Fit, N-WGN and Vezel vehicles on its home turf.
"It's interesting they are actually holding their executives accountable," Brauer said.
Meanwhile, the automaker faces lawsuits over faulty airbags made by Takata, a supplier that provided several other automakers with the airbags. The issue is connected to at least two deaths, both of which involved Honda vehicles.
The defective airbags have prompted recalls of more than 16 million vehicles globally since 2008. Safety officials have said the airbags can dislodge and spray shrapnel-like material after inflating.
This week, the U.S. National Highway Traffic Safety Administration issued a notice that tells owners to immediately bring their vehicles to dealers for repairs. The notice focuses on 7.8 million cars located in hot and humid climates, where the Takata airbags are most likely to cause a problem.
Honda accounts for approximately 5.1 million of the 7.8 million vehicles included in NHTSA's bulletin. Toyota, Fiat Chrysler Automobiles (NYSE:FCAU), General Motors (NYSE:GM), Ford Motor Co. (NYSE:F), Nissan, Mitsubishi, Subaru, Mazda and BMW were included as well.
Brauer noted how Honda, which has built a reputation for quality, has more to lose than other brands. "Honda has further to fall in that area," he said.