Qualcomm Posts 2Q Sales Beat, But Shares Fall on Weak Guidance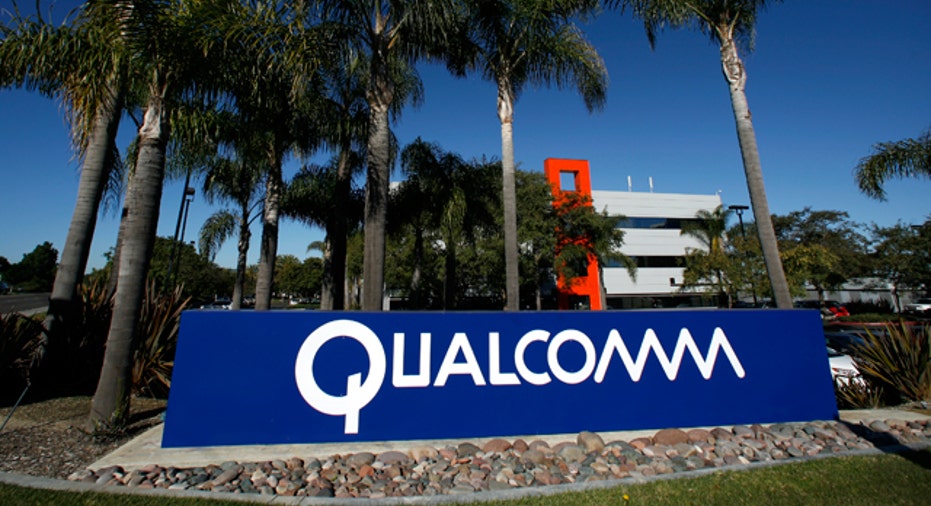 Qualcomm (NASDAQ:QCOM) reported Wednesday afternoon a 16% decline in its second-quarter profit, while sales topped Wall Street expectations and core earnings rose.
The company's profit was $1.87 billion, or $1.06 a share, down from $2.23 billion, or $1.28 a share, in the year-earlier period. Adjusted per-share earnings, which exclude acquisition-related charges and other items, checked in at $1.17 versus $1.01.
Revenue rose 24% year-over-year to $6.12 billion. Analysts were looking for $6.09 billion in sales, while adjusted earnings matched estimates.
For the current quarter, Qualcomm is aiming for adjusted per-share earnings of 97 cents to $1.05 and revenue of $5.8 billion to $6.3 billion. Analysts were projecting earnings of $1.04 a share on revenue of $5.88 billion.The light outlook sent shares tumbling 5% to $62.67 in after-hours trading.
In the fiscal second-quarter period, the company shipped 173 million of its MSM modem chips, a 14% increase.
The decline in PC sales has hurt some industry rivals, but Qualcomm has enjoyed the surge in demand for smartphones and tablets. The San Diego-based company's wireless processors are used in devices made by tech heavyweights such as Apple (NASDAQ:AAPL) and Samsung Electronics.
Qualcomm CEO Paul Jacobs said the company's Snapdragon processor has been picked for 850 devices.
"We delivered another strong quarter as the worldwide adoption of smartphones continues," Jacobs said in a statement. "Looking forward, we are seeing strong traction with our new Qualcomm Snapdragon 600 and 800 processors, and we continue to expect healthy growth in 3G and 3G/4G multimode devices around the world."
Qualcomm also raised its full-year outlook to per-share earnings of $4.40 to $4.55.