Qualcomm Opens CES with New Chip, Ballmer and Big Bird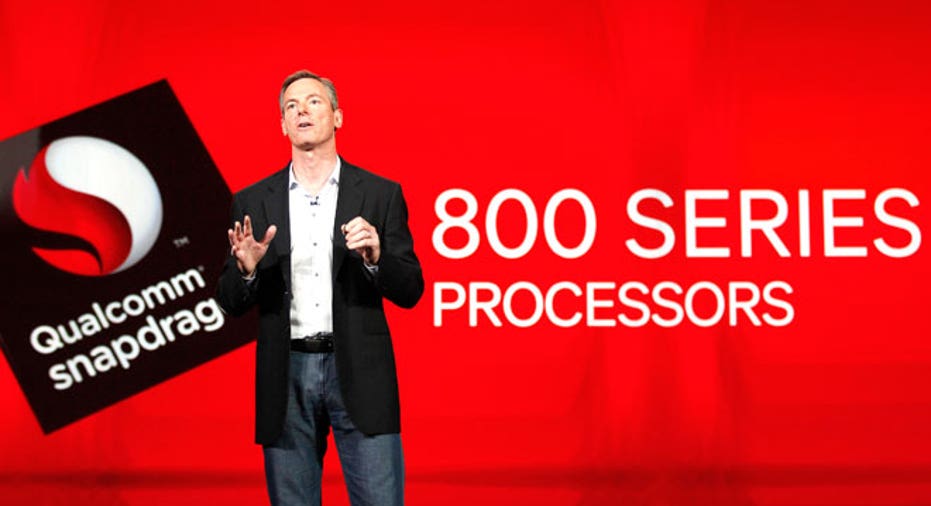 Qualcomm Inc (NASDAQ:QCOM) Chief Executive Paul Jacobs announced an improved smartphone chip and had help from guests ranging from Steve Ballmer and Big Bird to Maroon 5 during his opening keynote at the world's biggest technology conference.
Jacobs opened the annual Consumer Electronics Show on Monday with a "Born Mobile" theme, saying that as many as a million new smartphones are being added to mobile networks every day, roughly double the number of babies born daily.
CES, which attracts thousands of exhibitors and is expected to be attended by more than 150,000 people, is used by the industry each year to showcase upcoming products ranging from cellphones to giant televisions.
In the keynote, which was historically reserved for Microsoft Corp (NASDAQ:MSFT), Jacobs streamed a clip for an upcoming movie using his company's new chip Snapdragon 800. Qualcomm is the world's biggest maker of chips for cellphones.
He also showed how the chip, which will be available in the second half this year, would support mobile video games with a much greater level of detail than today's most powerful phones.
"This is console quality gaming on a mobile device," Jacobs said.
The Snapdragon 800 chip can also support recording and playback of ultra high-definition video, which has roughly four times the resolution of high-definition TV.
Microsoft Chief Executive Steve Ballmer said last year that CES 2012 would be his company's last time leading the show and exhibiting there as it no longer fitted with Microsoft's timeframe for product launches.
But Ballmer did join Jacobs on stage for part of the presentation, promoting phones based on the Microsoft Windows Phone 8 operating system.
Other guests during the keynote included Mexican film director Guillermo del Toro, who showed a clip of his new movie, and Sesame Street character Big Bird, who showed off an upcoming children's application called Big Bird's Words.
Pop rock band Maroon 5 ended the event by playing several hit songs including one called Payphone.
"I think that song should be called cellphone," quipped Jacobs before saying goodnight.
(Additional reporting By Noel Randewich; Editing by Richard Pullin)