Qualcomm Fiscal 4Q Revenue Misses Wall Street Views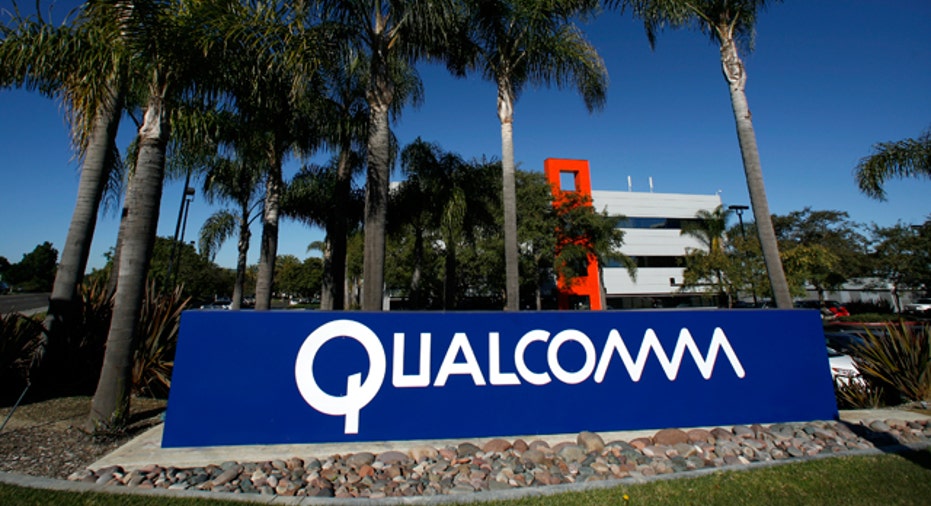 Qualcomm Inc (NASDAQ:QCOM) gave a disappointing forecast for 2015 revenue on Wednesday after quarterly earnings missed expectations, as the wireless chipmaker continues to struggle with royalty collection and an antitrust investigation in China.
China's expanding high-speed 4G network is driving demand for smartphones with leading-edge technology, but Qualcomm's opportunities have been clouded by a 11-month-old antitrust investigation there.
Wall Street is worried. Qualcomm could face a fine of more than $1 billion in China as a result of the National Development and Reform Commission investigation, and could be forced to make concessions that would hurt its highly profitable business of charging royalties on phones that use its patents.
On Wednesday, its shares slid about 6 percent at $72.50 in extended trading from a $77.20 close on the Nasdaq.
"We're continuing to cooperate with the NDRC. We've continued to meet with them regularly, exchange some ideas for potential ways to resolve it," Qualcomm President Derek Aberle said in a telephone interview. "But we don't have an ability to update in terms of expectations and timing."
Qualcomm said in July it was also struggling to collect licensing revenue from some device makers in China, including a growing number of local manufacturers the U.S. chipmaker has done little or no business with in the past.
Any concessions on royalties that Qualcomm is forced to make in China could spread to manufacturers in other countries, some investors said.
"What people are most worried about is the ability to fence in this issue to Chinese vendors if there's a reduced royalty rate, or does it spread to other geographies," Standard Life portfolio manager Brian Fox said earlier on Wednesday.
Qualcomm forecast revenue for fiscal 2015 of between $26.8 billion and $28.8 billion. Analysts on average have estimated $28.91 billion, according to Thomson Reuters I/B/E/S.
The company also expects non-GAAP earnings per share in fiscal 2015 to be between $5.05 and $5.35. Analysts on average expected $5.58.
The chipmaker reported revenue of $6.69 billion for its fiscal fourth quarter, ended Sept. 28, up 3 percent from the year-ago period. Analysts on average had expected $7.016 billion.
Qualcomm posted fourth-quarter net income of $1.89 billion, up 26 percent from a year ago. GAAP earnings per share were $1.11, while non-GAAP earnings were $1.26 per share.
(Reporting by Noel Randewich. Editing by Andre Grenon)