Qualcomm 4Q Net Up 18% on Sharp Revenue Growth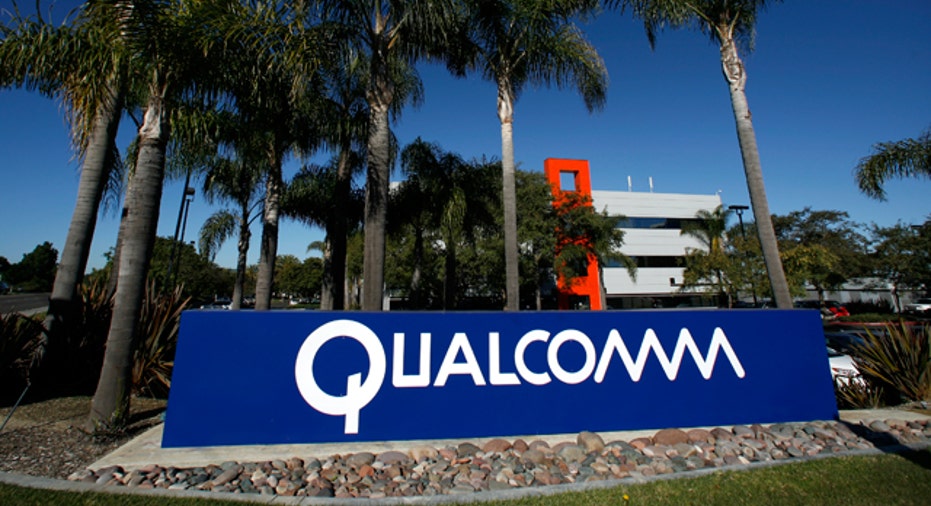 Qualcomm (NASDAQ:QCOM) said Wednesday its third-quarter profit rose 18%, as shipments of the company's chips rose sharply.
The company's forecast for the current quarter fell short of Wall Street's view, sending shares 4.3% lower to $66.75 in after-hours trading.
Qualcomm reported net income of $1.5 billion, or 86 cents a share, up from the year-ago period's $1.27 billion, or 73 cents a share. Adjusted per-share earnings jumped to $1.05 versus 89 cents, missing estimates of $1.08.
Revenue climbed 33% to $6.48 billion. Analysts were looking for just $6.34 billion.
Qualcomm, whose chips are used in popular mobile devices from the likes of Samsung and Apple (NASDAQ:AAPL), has benefited from the growing market for smartphones and tablets.
The San Diego-based company recorded about $60.2 billion in device sales, a 29% jump year-over-year. Qualcomm also shipped 190 million of its MSM modem chips, up 35%.
Revenue from licensing fees rose 19% to $1.97 billion. Equipment and services sales were up 40% at $4.51 billion.
CEO Paul Jacobs said the company anticipates growth in 3G and 4G devices to continue worldwide, noting the launch of LTE data networks in China.
"Qualcomm remains well positioned from a growth standpoint, and we expect double-digit compound annual growth rates for both revenues and earnings per share over the next five years," he said.
Qualcomm expects first-quarter earnings of $1.10 to $1.20 a share and revenue of $6.3 billion to $6.9 billion. Analysts were looking for $1.29 a share and $6.99 billion in revenue.
For the full year, Qualcomm sees a per-share profit of $4.95 to $5.15 on revenue of $26 billion to $27.5 billion, roughly matching estimates.