Quake May Fuel $35 Billion in Insured Losses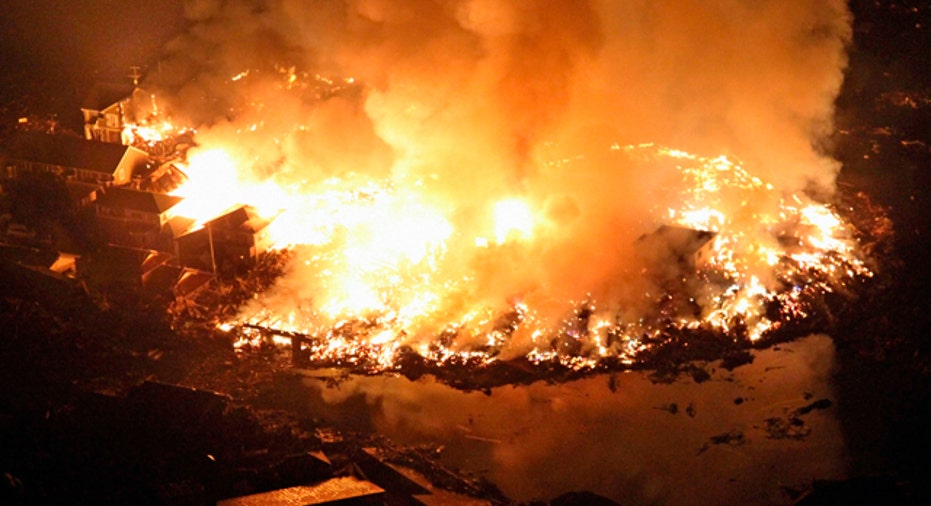 The catastrophic earthquake that rocked Japan late last week could cause up to $35 billion of insured property losses, according to at least one estimate.
Boston-based AIR Worldwide, which specializes in catastrophe modeling, predicted over the weekend the losses could range between $15 billion to $35 billion. However, that forecast does not include losses stemming from the massive tsunami that swept away many people and vehicles and ravaged countless buildings.
"Given the enormity of the Mw9.1 earthquake that struck Japan two days ago, it is still in the very early aftermath of the event," said Dr. Jayanta Guin, senior vice president of research and modeling at AIR Worldwide. "Search and rescue efforts are still underway and damage assessment has only just begun, while considerable uncertainty still remains in the seismic parameters that define the event."
Japan is still digging out of Friday's epic quake, which has paralyzed the country by killing thousands of people, bringing transportation to a halt and causing near meltdowns at nuclear power stations.
Aflac (NYSE:AFL), the No.1 insurance company in Japan in terms of individual policies in force, slid more than 4% Monday morning after affirming its 2011 operating EPS target, but saying its adjusted EPS growth will be at the low end of its 8% to 12% range.
German reinsurer Munich Re said it will take "some considerable time to determine even approximately the overall economic loss" as well as its own exposure do to the "complexity and severity" of the disaster.
"We are very closely committed to our Japanese clients and the country as a whole and will play our part in dealing with the losses. Munich Re can be relied on, especially in times like these," Munich Re CEO Nikolaus von Bomhard said in a statement.
Japan's Nikkei 225, which closed just minutes after the earthquake struck on Friday, plummeted 6.18% to 9620.49 on Monday in response to the disaster. The selloff marked Japan's steepest since December 2008 during the depths of the financial crisis.