Qatar Airways, Boeing to hold news conference in Washington DC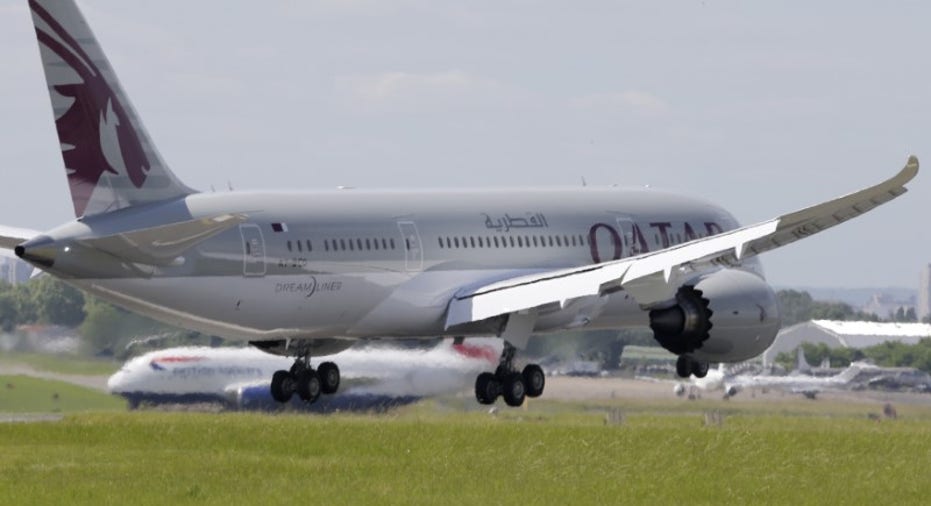 Gulf carrier Qatar Airways and Boeing will hold a news conference on Friday, a spokeswoman for Qatar Airways told Reuters on Wednesday, as a big sale of Boeing widebody jetliners looked close to being clinched.
Qatar Airways is in the process of firming up the order, which was delayed by the Qatari government in an effort to speed up U.S. approval of its purchase of Boeing fighter jets, sources told Reuters.
If the deal is finalised, it would give the Chicago-based planemaker a substantial sales boost in a year when orders for widebody planes has slumped.
Last Wednesday, the United States began notifying lawmakers informally that it had approved the sales of 36 Boeing F-15 fighter jets to Qatar, valued at about $4 billion.
(Reporting by Tom Finn; Editing by Louise Ireland)