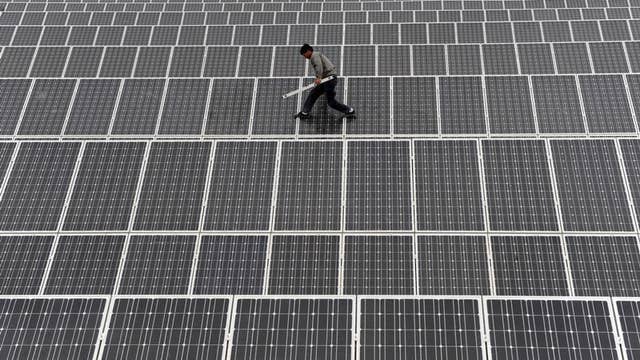 Shopping for solar panels isn't quite as easy as booking plane tickets – yet.
Toronto-based startup Pure Energies is looking to become the Kayak.com of solar panels, thanks to its sites like Cooler Planet and One Block Off the Grid, which help homeowners find deals on solar panels.
"Homeowners come to our website and enter in their address, and we contact them within a couple of minutes and go over their basics and figure out whether they qualify for free solar panels to reduce their electricity costs," says Pure Energies co-founder Chris Stern. The company then sorts through the offerings of a variety of solar-panel providers, like SolarCity and SunRun, to find the best fit for the homeowner.
Since it was founded in 2009, Pure Energies has raised $16 million from investors like NEA and NGEN. Stern says the 170-person company – split between offices in San Francisco, Toronto and most recently Maryland – will likely triple in the next year, as it tries to capture more of the solar-panel market.
"Right now there's a million homes that would actually qualify for solar [in the U.S.]," says Stern. "And yet there's less than 200,000 homes that will be installed this year."