Punky Brewster on Being Grownup and in Charge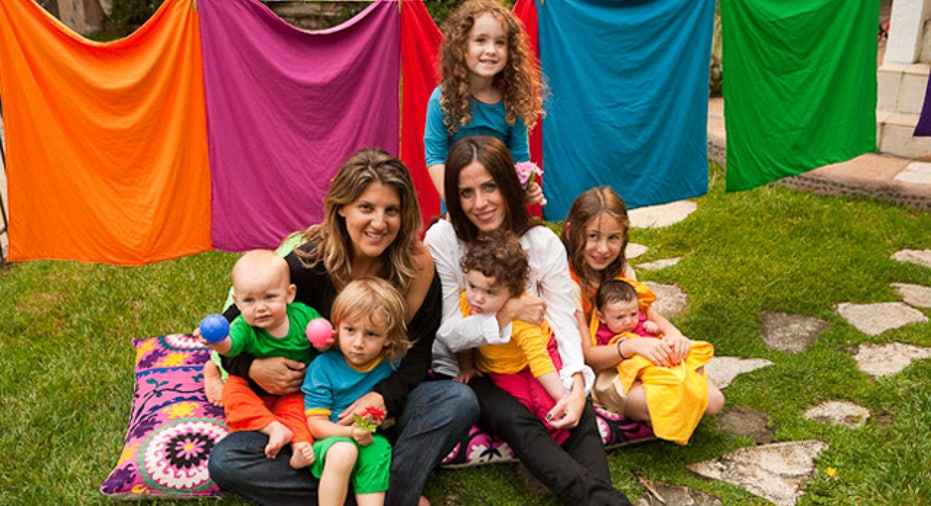 Soleil Moon Frye, former child-star of Punky Brewster, today is all grown up with some little ones -- and a business -- of her own. She's created a brand based on eco-friendly baby and family products called The Little Seed, that opened in 2007. She says the business has since sprouted loyal consumers all over the country, thanks to social media.
"I think it is in times like this the most special business can stand up and rise above the rest," said Frye.
Frye said she depends heavily on Web applications such as Twitter, Facebook and The Little Seed Blog to stay connected with mom's all over the globe who may be looking to find safe and family-friendly products.
Q: Why did you start your business?
Frye: The Little Seed was started by Paige Tolmach and I. We were new moms and we were so inspired by our kids, but we had so many questions about how to create a safe environment. We wanted to find non-toxic environments for our little ones …Our goal was to create a safe haven, and [The Little Seed] was born to create healthier environments for families. We really wanted to create a forum for people to speak and have their voices heard on The Little Seed Blog. I truly believe parents are the ones who have the ability to make a difference.
Q: Why start a business like this?
Frye: As moms we spent thousands of hours searching for non-toxic products as we really had to go all over the world to find them. We really wanted people to get a one stop shop and also educate them. At that time, people didn't really know what BPA (toxins) meant, and we wanted to be able to inform.
Q: What are your biggest challenges as a mother and business owner?
Frye: Balance. Being able to balance the little ones.
Q: What advice do you have for other small business owners in this economy?
Frye: It is a roller coaster ride, so you have to stay strong and never give up on your dreams. Try to think outside the box … one of the amazing resources we found is social media. I think looking at new media and technology can help grow a business in a massive way. As moms, we all want to share. I love to share. I love to ask questions.
Things like Twitter and being able to explore platforms and being able to share; you're not just reaching neighborhoods but the globe. All these platforms are so exciting.
Q: How much did your celebrity status impact your business?
Frye: I think it is wonderful to use a public-eye to do good and raise awareness, but I don't think [you can] without an amazing brand. My partner Paige and I both are following our dreams. The celebrity side of it is nice, but we have an amazing brand that stands on its own. More than anything, it is by moms for moms.
Q: How have you had to change your business plans in this economy?
Frye: I think the consciousness of what we are putting out changed. We put much more focus into doing our own private label and our own designs. We make our private label in the U.S., which is huge for us.  [We are] really focusing on what sells and, for us, we believe in ourselves as trendsetters. Instead of getting an abundance of products, make sure each product you get is amazing and the best.
Q: Where do you see your next project as a business owner?
Frye: I'd like to see The Little Seed brand popping up in other places and being obtainable for everyone.
Q: What inspires you as a small business owner?
Frye: My kids are my inspiration, and they keep me passionate. I will sit with my kids and we pick design pallets together. We'll do photographs together. My little ones inspire me. They are such an inspiration on an everyday basis... They are my models, they are my inspiration. You can feel that these products have been made with love.
Q: How important is social media to your business?
Frye: I think that there is an incredible movement of moms connecting. I am so inspired by what I see, whether it is through Twitter or Facebook. Moms are sharing their photography and crafts. I believe this is an incredible opportunity, and this is a time for people to come together and create magnificent products and businesses. I really believe we can be hands-on mommies and still run very successful businesses.
Photo Credit: Meeno Peluce