Puma Names Rihanna as Women's Creative Director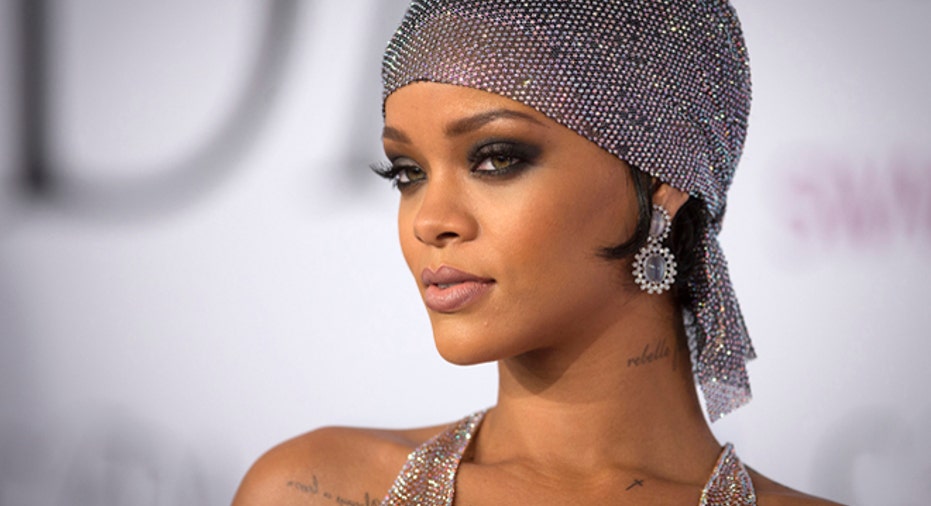 Germany's Puma named pop star Rihanna as its women's creative director on Tuesday, the latest move by a sportswear firm to tap into the booming market for female leisure gear.
Puma said in a statement that the multi-year deal starting in January would involve Rihanna becoming the face of the women's training category, joining celebrities like Olympic champion sprinter Usain Bolt as brand ambassador.
Puma has been spending heavily on marketing - including a kit deal with English soccer team Arsenal and a big advertising drive - as it seeks to make up ground lost in recent years to market leader Nike and German rival Adidas.
Puma Chief Executive Bjorn Gulden said finding a top name for women's training was important to complement the brand's strength in football, running and motorsport.
"Rihanna was a natural choice for us," Gulden said. "Her global profile, her charisma and individuality, her ambition, all these things make her a perfect ambassador for our brand."
Puma said Rihanna would directly influence product collections from next year, and would be involved in consumer and retail events as well as social media content.
The company, which did not give any financial details for the deal, is seeking to tap into fast-growing sales of sports-inspired fashion for women, which has helped drive the rise of the likes of Canadian yogawear chain Lululemon Athletica Inc.
Nike invited 27 of the world's top female athletes to a glitzy event in New York in October to present its new collections for women, while Under Armour signed a deal in September with supermodel Gisele Buendchen.
Nike expects its women's business to grow faster than its other divisions and to account for 19 percent of targeted group sales of $36 billion by 2017, from under 18 percent now.
"(Running) tights are the new denim," wrote Nomura analysts as they reiterated a "buy" rating on the Nike stock following the women's event. "We remain excited about the growth drivers behind this business's potential."
Adidas, which has a more fashion-inspired offering than Nike due to its Originals and NEO streetwear brands, already makes an estimated 30 percent of its sales from women's products, helped by collaborations with celebrities such as Rita Ora, Stella McCartney and Selena Gomez.
It has launched marketing campaigns targeted at women in key markets like the United States and China in the last 18 months.
(By Emma Thomasson; Editing by Pravin Char)