Pudgy Pets Boost Animal Obesity Market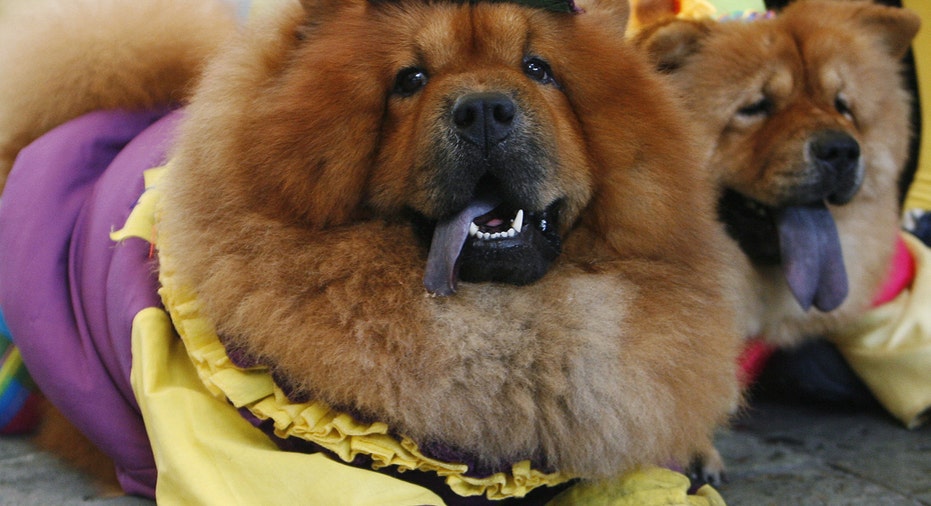 As the obesity rate in America continues to tick up each year, so too does it rise among our pets. According to research from the Association for Pet Obesity Prevention (APOP), over half of cats and dogs are overweight or obese.
Betsy Fore, the founder of the pet wearable tech item WonderWoof and CEO of Wondermento, attributes the rise in pet obesity to more pet owners leaving their pets at home during the day, especially as more women have entered the workforce over the last decade. She says that pet owners feel guilty leaving their dogs and cats alone during the day and consequently feed them treats to make up for time away from home.
While pets might look cuter with some pudge, obesity for animals is just as harmful as it is for humans. Overweight pets suffer from diabetes, heart problems, and joint issues among numerous other complications. For dogs, obesity is the fourth leading cause of death, according to the American Veterinary Medical Association.
And as Fido gets fatter, so does the pet obesity prevention market. Owners are willing to spend big bucks on their furry friends, as a report from the American Pet Products Association (APPA) estimated that pet spending in 2015 will reach an all-time high of $60 billion.
Of pet spending, wearable tech is one of the fastest growing sectors, with IDTechEx predicting that the pet wearables market will reach $2.6 billion by 2025.
Similar to the human market for weight loss, pet weight loss plans include diet consultants, fat camp for dogs, specialized pet food and group weight loss classes.
The Morris Animal Inn in New Jersey operates a doggy fat camp, offering a five-day fitness program for $249. Canine treadmills can sell for upwards of $600 for dogs of various sizes, while cat exercise wheels retail for hundreds of dollars.
Hiring a pet diet consultant can ring up a hefty price tag. Pet Nutrition Consulting charges $150 for an initial review of pet consumption and upwards of $300 for customized diet plans.
Along with the growing pet exercise market, natural and organic pet food is in high demand, as is pet health insurance. APPA saw an increase of over $200 million spent on health insurance between 2014 and 2015.