Pros and Cons of Using a Reverse Mortgage to Buy a Home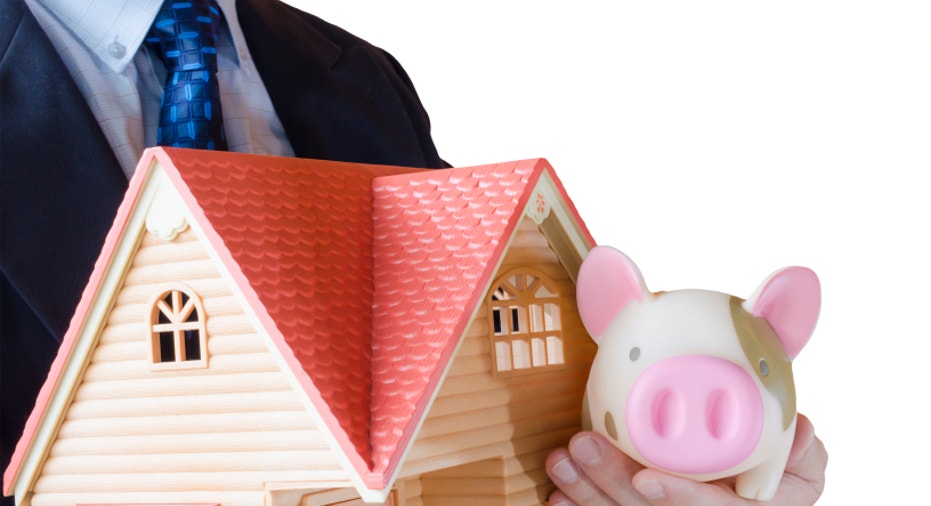 Over the years, celebrities such as Robert Wagner, Alex Trebek and Fred Thompson have touted reverse mortgages as a way to supplement a senior's fixed income by tapping equity that has accrued in their home. But here's another, less common use of reverse mortgages that these celebrities may not have mentioned in their commercials: buying a new home. And in some cases, seniors can still hold on to their old homes, too.
In 2009, the Federal Housing Administration introduced a new product called the Home Equity Conversion Mortgage for Purchase, or HECM, that allows older Americans to buy a new home by putting a reverse mortgage on it. So far, the product has been little used.
From October 2013 through June 2014, 40,512 reverse mortgages were originated, according to the FHA. But only 3.3 percent of those were used to buy another home.
View mortgage rates at Bankrate.com
"It's new and just catching on," says Peter Bell, president and CEO of the National Reverse Mortgage Lenders Association. "I recommend to all seniors that if they are age-eligible and considering purchasing a home, they should at least look at the option."
Who can use a reverse mortgage?
A reverse mortgage is a type of mortgage in which a homeowner can borrow money against the value of his or her home. No repayment of the mortgage (principal or interest) is required until the borrower dies or the home is sold.
But reverse mortgages aren't for everyone. In fact, they were specifically designed for older Americans whose net worth was tied up in the homes they already owned. Seniors can use a reverse mortgage to purchase a new home, too, while keeping their existing one.
"Some seniors may want to live closer to family but don't want to give up their original home," says Maggie O'Connell, reverse mortgage specialist at ReverseMortgageStore.com. "It could work well for snowbirds or those who want to live in a state with no taxes on income or retirement funds."
Below are some key points you'll want to know about reverse mortgages before signing up for one.
Borrower requirements under HECM for Purchase to get a reverse mortgage are:
The minimum age is 62 years old.
Borrowers must own the property outright or have a considerable amount of equity in it.
The home must be the borrower's primary residence.
The borrower must be able to pay the home's property taxes, insurance premiums, homeowner association dues and any other ongoing property costs.
The borrower must have no delinquent federal debt.
The property must pass certain requirements, such as meeting all FHA standards and flood requirements.
Types of eligible dwellings under HECM for Purchase:
Single-family homes.
Two- to four-unit homes with one unit occupied by the borrower.
Condominiums approved by the U.S. Department of Housing and Urban Development.
FHA-approved manufactured homes.
Any new construction requires a certificate of occupancy, the reverse mortgage association's Bell says. Right now, you cannot get reverse mortgages on homes that are to be built by a developer, he says.
How this reverse mortgage works
The reverse mortgage can cover 47 percent to 52 percent of the home's purchase price, says Julie Didyoung, a HECM for Purchase specialist at Reverse Mortgage Funding. The buyer has to come up with the rest from retirement accounts, gift money or savings.
The amount you can borrow under HECM for Purchase in a reverse mortgage depends on:
The age of the youngest borrower or non-borrowing spouse.
The current interest rate.
The home's appraised value.
The initial mortgage insurance premium.
Many of the costs can be wrapped up into the loan, Didyoung says.
The new house is titled in the senior's home, but the reverse mortgage lender still retains a security interest in it. There are no monthly payments as with a typical mortgage. Instead, the loan has to be repaid when the home is sold or the borrower moves out or dies. The repayment to the lender includes the amount borrowed, plus accumulated interest. Any remaining equity belongs to the borrower, heirs or estate.
"There's also guaranteed no personal liability at (the) end," Didyoung says. If the loan balance on the reverse mortgage exceeds the home's value, the lender is insured against that loss.
Why it can be good
A reverse mortgage for purchase allows older Americans to buy a house that better suits their needs without dumping all their retirement assets into it, which would be the case in an all-cash transaction. It also lets them avoid dipping into their monthly fixed income, which would occur if they took out a traditional mortgage.
"This is not just a mortgage product. It's a financial, cash-flow tool for retirees," says Rob Cooper, national director of strategic partners for Reverse Mortgage Funding. "It gives them more purchasing power if they don't want to drain all their assets. It also gives them the luxury to get a better lot, to add all the upgrades they want and to still have no mortgage payment."
Possible pitfalls
One drawback is that the senior loses equity in the second home, rather than building it, ReverseMortgageStore.com's O'Connell says. The owner or the heirs get whatever is left in equity after paying off the reverse mortgage. In some cases, depending on the housing market, that may be nothing.
"The pitfalls are the result of the benefit of having no payments," O'Connell says, "As a result, you have a higher loan balance. You have accruing compound interest. It's a trade-off."
Copyright 2014, Bankrate Inc.