Pros and Cons of the Stafford Loan Rate Cap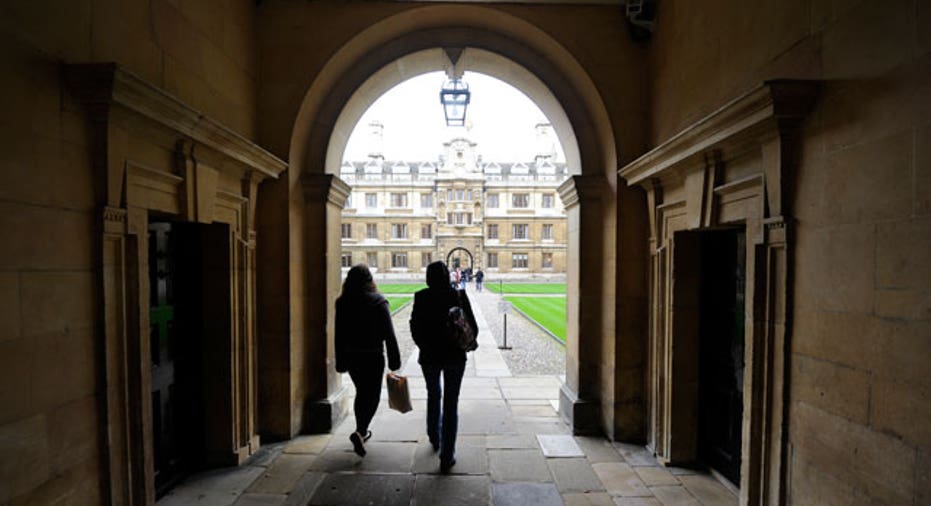 President Barack Obama wants everyone to go to college and have access to reasonable terms to pay for it. The Obama administration has made several changes to federal aid policy including significant expansions to the income-based repayment plan on federal student loans and recent proposals to reward institutions that control college costs.
In April, the president also called on Congress to put a one-year freeze on the interest rates on loans for low-income students. Rates on subsidized Stafford loans for undergraduates are currently capped at 3.4%. However, as of July 1, they are scheduled to double to 6.8%. Obama doesn't want that increase to happen -- and he made headlines and prompted social media postings when he "slow jammed" his position on "Late Night With Jimmy Fallon."
Unsubsidized Stafford loans for undergrads, graduate-degree students and professional-degree students will also stay at 6.8%. The question remains, however: How much will holding these interest rates down really help students?
Some -- but not much, says Mark Kantrowitz, publisher of the financial aid websites FastWeb.com and FinAid.org.
"It doesn't reduce the amount of debt that the student takes on; it simply affects the cost of that debt after they graduate," explains Kantrowitz.
The provision holds even less weight in light of the fact that the cost of college is skyrocketing and the power of federal gift aid is decreasing. According to the Project on Student Debt, a student debt research nonprofit in Oakland, Calif., the average undergrad carries $25,250 in student loans, though in states such as New Hampshire, Vermont and Maine, the average debt approaches or tops $30,000. Because of rising college costs, the Pell Grant -- the government's largest need-based grant program for students -- helps students a lot less today than it had in the past. Whereas the grant covered approximately 77% of the cost of college in 1979, today it barely covers one-third, reports The Education Trust, a Washington, D.C., education research and advocacy nonprofit.
The move to keep unsubsidized Stafford loans at their current rate will come at price of $6 billion, according to the Congressional Budget Office. Kantrowitz worries about how this might impact other areas. "A concern I have is: What else is going to get cut as a result of this extension of the interest rate?" he asks.
"The Pell Grant program was cut last year by $8 billion a year. An additional $2 billion was cut from it this year (as part of the federal budget changes) and it faces a $10 billion funding shortfall in 2013-14," Kantrowitz notes. "If we've got $6 billion to extend the interest rate for a year, why don't we have the $2 billion to roll back the changes that were made earlier this year?"
While the House of Representatives passed a bill in late April that would freeze subsidized Stafford rates by cutting funds to a preventive health care program, the Senate blocked a similar act that froze interest rates by increasing payroll taxes for S corporations. How and whether subsidized Stafford loans will stay at their current rate or increase will largely depend on where the money comes from.
"If extending this rate means $6 billion being taken out of the Pell Grant," says Kantrowitz, "the lesser of two evils is to allow the interest rate to rise."