Pros and Cons of Doing Business With China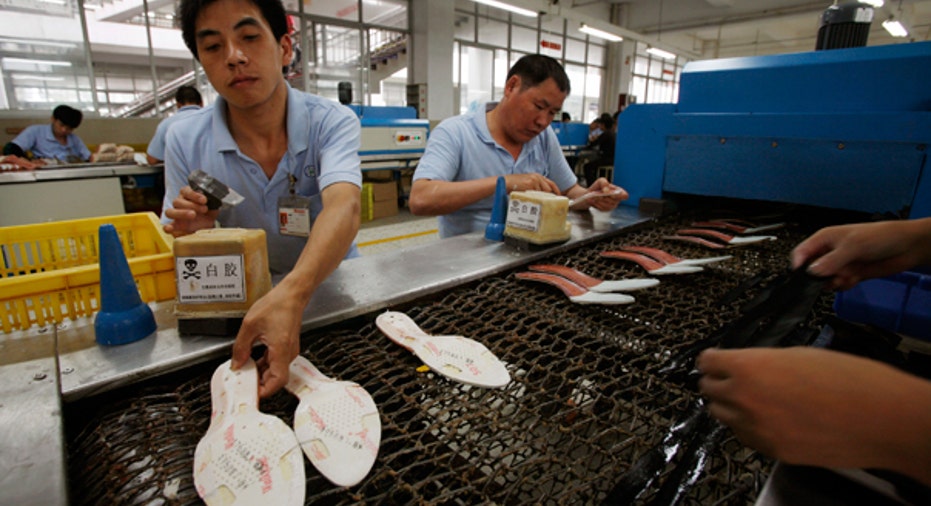 President Obama meets this week with Chinese president Xi Jinping, and while the U.S.-China relationship has never been one known for its warmth, some U.S. small businesses say manufacturing in China helps them live the American Dream.
But while some are finding great success working with Chinese factories, others are disappointed in the quality of the products they receive, or find themselves in the midst of huge legal battles with dishonest manufacturers or brokers.
Using China to Jumpstart a Small Business Some small businesses across the country say they couldn't find the manufacturers they needed in the U.S. – or simply couldn't handle the cost of doing business domestically.
Jensen Wheeler, owner of The Little Yoga Mat, which manufactures eco-friendly yoga mats for children ages 4 and under, says she couldn't find an American factory that specialized in thermoplastic elastomer (TPE), the eco-fabric she needed for her mats.
"No one was making TPE – I couldn't find it in the U.S. or Canada. All of us [yoga mat companies] go to China or Tawian," says Wheeler.
At Cakes and Kids, a party supply company Concord, California, owner Julie Degnan says she chose China both for its variety of products and the lower price point.
"I was looking for better profit margins and to reduce the costs of various supplies, and I fell upon Alibaba.com after doing research on Google," says Degnan.
While she says she was concerned about whether the products would actually show up, and whether the quality would be up to snuff, Degnan says her research paid off, and she's been pleased with the results.
"Communication hasn't been an issue – the people speak English really well," says Degnan.
But some U.S. entrepreneurs haven't been as successful as Degnan.
Wheeler says the Chinese manufacturers she's worked with have evaded answering questions. "If the answer is no, they just don't respond," says Wheeler. She now works with a trade representative, who communicates directly with the manufacturer in Mandarin.
And 100% Pure CEO Ric Kostick says his cosmetics company has received products that weren't up to par.
"I've had squeeze tubes that have split, but we worked with the factory. They changed the material, reimbursed us and fixed the problem," says Kostick. Since that incident, though, Kostick says he's been pleased with the packaging made in China.
"People have a fear of the quality being bad, but the quality can actually be better," he says.
Legal Dangers Await Unprepared Entrepreneurs International lawyer Dan Harris, whose firm Harris & Moure authors the influential China Law Blog, says trusting small businesses fall prey to serious issues when dealing with Chinese manufacturers. He says the most important step is to find a good manufacturing partner – but sites like Alibaba are not enough.
"It works for an order of $10,000, if you can stand losing that," says Harris. "But the better thing to do is to go over there yourself, or pay somebody to find the right factory for you."
While none of the businesses that spoke with FOXBusiness.com had visited their factories in China, Harris says establishing a face-to-face relationship can be key.
"Just by going over there, a company knows you're serious. If you're ordering $30,000 of widgets from Peoria? You're not terribly important. But if you show up, they'll do a better job," he says.
Harris advises entrepreneurs to be wary of scams and thieves, who can come in the form of nonexistent factories and dishonest brokers. One way to ensure your Chinese partner is legitimate is to check their business registration, by having a Chinese lawyer investigate at the regional or provincial corporate office.
"In most cases, when a U.S. business sends over $1 million and gets nothing, there never was a company in China," says Harris.
And while many U.S. businesses think they're covering their bases by using a Chinese broker, Harris says this can be another risky move.
"Half are incompetent and half of them are crooks, but fortunately there is some overlap, so there are 10% out there that are invaluable," says Harris.
He says some brokers never actually place an order, and just run off with the money, and some brokers take a bigger cut of the money than they're supposed to, and send less money over to the factory, resulting in an inferior product.
Despite these challenges, Harris says putting in the time, money and energy to establish a great relationship with a Chinese factory can pay off for American businesses.
"When you're working with a factory constantly to improve a product, and they're learning at the same time, so the margins get higher, everybody wins," says Harris. "It goes from adversarial to a legitimate partnership."
Ethical Concerns of Outsourcing to China Some companies that manufacture in the U.S. say one reason is ethical motivations.
NoNetz co-founder Cathy Paraggio, who manufactures men's swimsuits in New York City, says it became important to keep production in the U.S. after speaking with men while conducting market research.
"They were unemployed, underemployed and upside down on their mortgages, even though they had master's degrees and were highly educated … Their jobs had been eliminated or shipped overseas," she says. "Even though we're small, we need to start somewhere."
While Paraggio admits it would be easier and cheaper for the company to manufacture in China, she believes it's "important for us to sustain manufacturing in the U.S., and it has a ripple effect through communities, even though it's not good for our bottom line initially."
On another note, Paraggio says she and her other co-founders wouldn't have felt comfortable manufacturing in a country where they couldn't ensure workers were being paid a fair wage or provided decent health care.
Buffalo Games president Paul Dedrick, who manufactures puzzles and toys in Buffalo, New York, says while he wouldn't criticize companies that choose to produce overseas, he's found serious advantages to keeping his production close to home.
"We wanted to be close to our retail partners and wanted to look at production in weeks versus months. Out of country would have meant a longer time period," says Dedrick, from ordering to receiving goods.
"We get data on a weekly basis on what's selling best, and because we're domestic, we can start producing things … it gives us a huge advantage, because we can put stuff on the shelf that is currently selling well," he adds.