Pro Athletes Slam Trump: Not In Our Locker Room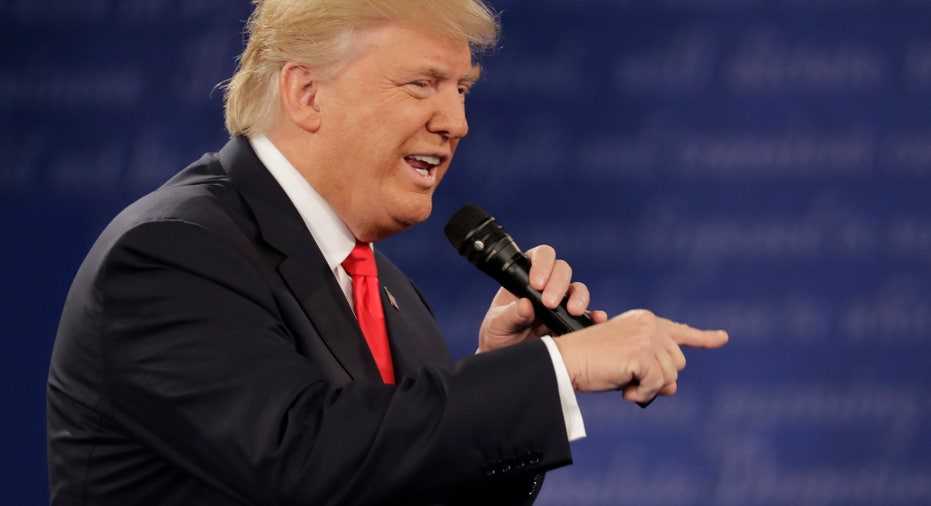 Top NBA and NFL players may be ready to challenge Donald Trump to their own debate. Several current and former professional athletes ripped the Republican presidential candidate this weekend after he dismissed lewd comments from a leaked video, first published by the Washington Post, as "locker room banter."
"Please stop saying 'locker room talk,'" Atlanta Falcons tight end Jacob Tamme wrote on Twitter, without directly referencing Trump. "It's not normal. And even if it were normal, it's not right."
C.J. McCollum, a guard for the NBA's Portland Trailblazers, issued a similar rebuke. "I haven't heard that one in any locker rooms," he said.
Los Angeles Clippers guard Jamal Crawford and forward Blake Griffin, mixed martial artist C.M. Punk, Los Angeles Galaxy winger Robbie Rogers, Oakland Athletics pitcher Sean Doolittle, Kansas City Chiefs wide receiver Chris Conley and former NFL players Chris Kluwe were among other athletes who took umbrage with Trump's comments. Several sports journalists also disputed Trump's explanation.
Trump first apologized on Facebook (NYSE:FB) late Friday for making a series of sexually-charged remarks and bragged about groping women while taping an episode of "Access Hollywood" with host Billy Bush in 2005. Public figures and politicians on both sides of the aisle condemned the real estate mogul over the weekend, with some calling for his withdrawal from the 2016 race.
Trump apologized again for his remarks on Sunday during the town hall debate, but repeatedly downplayed the situation's severity after moderator Anderson Cooper suggested he bragged about sexually assaulting women.
"No, I didn't say that at all. I don't think you understood what was — this was locker room talk. I'm not proud of it. I apologize to my family. I apologize to the American people. Certainly I'm not proud of it. But this is locker room talk," Trump insisted.
Hillary Clinton, given her chance to respond, said, "I think it's clear to anyone who heard it that it represents exactly who he is. Because we've seen this throughout the campaign. We have seen him insult women. We've seen him rate women on their appearance, ranking them from one to ten. We've seen him embarrass women on TV and on Twitter."
Senior members of the Republican Party are holding a conference call on Monday to discuss the divided support of Trump following the leaked video tape.