Prize-Linked Checking: Chance to Win Bank Cash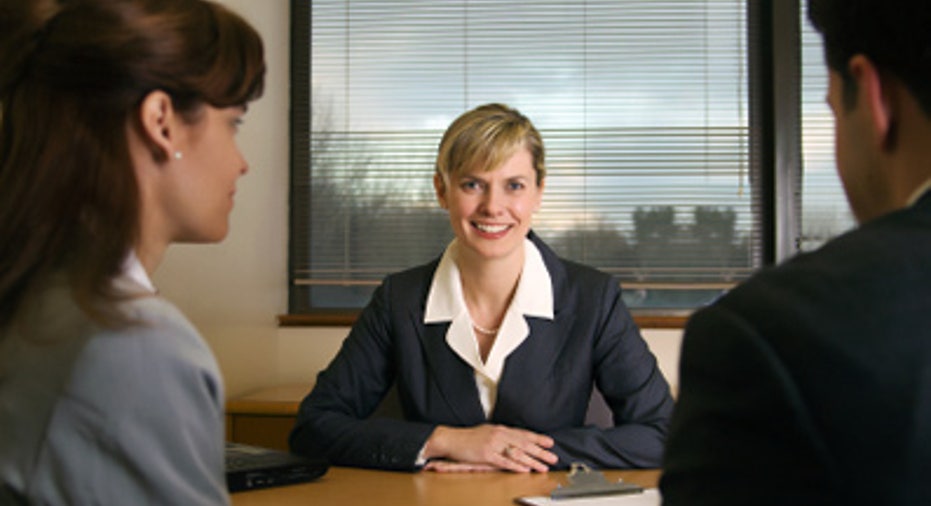 If you like playing the lottery and need a checking account, a chance at prizes might be just enough to entice you to open one at a particular bank.
Prize-linked checking is designed for the game player in you. For now, only a few credit unions offer these accounts, which give checking customers the chance to win prizes or small amounts of money by opening checking accounts and then making bank transactions.
They're offshoots of prize-linked savings accounts, which were introduced a few years ago. Prize-linked checking accounts may end up being popular, says Ben Rogers, research director at Filene Research Institute in Madison, Wis. People like thrills, he says. For now, prize-linked checking's adoption has been spotty, but here's how these accounts came about and how they work.
The wind behind the introduction of prize-linked checking accounts is the intense competition between banks and credit unions for new customers, so prizes keep getting sweeter, Rogers says. And since checking accounts are the stickiest of all accounts -- people rarely move them once they've signed up -- it makes them a natural target offering for credit unions.
Sweepstakes are nothing new. However, banks are increasingly offering games as a way to mold customer behavior. For example, Ohio-based Fifth Third Bank held its "What Would You Do With $15,000?" Online Bill Pay Sweepstakes late last year. To qualify, customers had to pay at least five bills online. The more bills you pay, the more sweepstakes entries you get.
Perks for account holders
"These days, people are comparing accounts," says Hillary Kelbick, president of MKP Communications in New York, which develops marketing strategies for banks. "They want to know, 'What are you willing to give me?'"
Prize-linked checking accounts are one of the banking products that institutions have discovered to lure new account holders and to keep current ones.
Though it no longer offers its sweepstakes-linked checking account, one credit union in the Midwest was an early practitioner of prize-linked checking in 2007. To qualify, people had to have both a checking account and a savings account. Account holders who carried high average balances, used bill pay or kept their debit card active earned more chances to win cash prizes.
Recently, Tyndall Federal Credit Union in Panama City, Fla., began offering its hybrid Xtreme Checking, a prize-linked checking account for which account holders are automatically awarded monthly prizes such as an Xbox, a Kindle Fire or a gift card. An account holder gets one entry into the drawing every time he uses his debit card during that month. The more often he uses his debit card, the greater opportunity he has to win, says Lisa Warnick, a marketing specialist at Tyndall.
Targeting Gen Y
The intention is to woo members of Generation Y, or the 70-plus million people born in the 1980s and late '90s, Warnick says. "Banking is becoming so commoditized; we were looking for something different to offer."
To woo members, prize-linked checking accounts usually come with several incentives. For example, Xtreme Checking offers ATM surcharge refunds, free mobile depositing, and free iPhone and Android apps.
However, prize-linked checking isn't without its "gotchas." There are restrictions and a long list of contest rules to meet.
One downside is that transaction-based prizes encourage more debit card spending, says Adam Rust, research director for the nonprofit Reinvestment Partners in Durham, N.C. That same money might be better spent on savings, he says.
Rogers agrees. He says consumers need to act responsibly when using sweepstakes-linked debit cards. "Read the fine print, and look closely at fees," he says. For example, guidelines for Tyndall's Xtreme account require customers to make at least 15 debit card transactions in a month before qualifying for ATM refunds for that month.
Prize-linked savings accounts
Gamification of bank accounts first gained traction with prize-linked savings accounts, which give consumers a chance to win a prize just for saving money. Michigan Credit Union League launched its prize-linked savings accounts in the Save to Win program in 2009. So far in 2013, 38 Michigan credit unions were taking part in the program.
The Save to Win accounts require $25 deposits to enter the sweepstakes. Savers earn one raffle ticket for every additional $25 saved. Fifty $50 prizes were awarded monthly, January through April, while 75 $50 prizes are being awarded monthly, May through December. The annual grand prize is 10 awards each of $10,000.
Prize-linked savings accounts have since spread to several other states such as Washington and North Carolina, says Rogers, whose firm helped design the programs. They have changed their state laws to allow savings accounts to be linked to lotteries. "These accounts help people save money who didn't save before," he says.
In 2012, 15,000 participants in the Save to Win program collectively saved $43.6 million, according to the Michigan Credit Union League.
Compared to prize-linked savings programs, experts are skeptical about prize-linked checking. It's smarter to opt for prize-linked savings accounts, since they encourage good savings behaviors, Kelbick says. "You're just parking money and not making transactions."
For potential account holders who opt for prize-linked checking, make sure the account fits your banking needs. Don't sign up just for the prize.
Copyright 2013, Bankrate Inc.