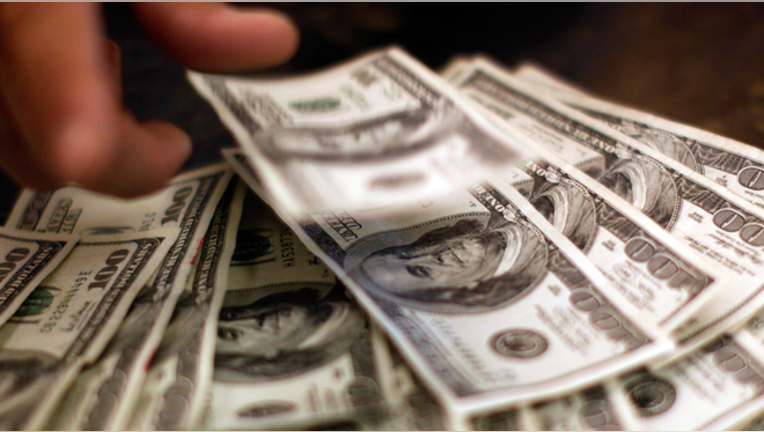 Three of the world's largest buyout firms have agreed to pay $325 million to settle a U.S. lawsuit accusing them of colluding with rivals to keep prices down on corporate takeovers prior to the financial crisis by agreeing not to outbid each other.
The payment by Blackstone Group LP, KKR & Co LP and TPG Capital LP will benefit shareholders of some merger targets during a buyout boom that predated the 2008 financial crisis. The settlement was disclosed in a Thursday court filing.
Six defendants in the nearly seven-year-old lawsuit have now agreed to pay a combined $475.5 million in various settlements, without admitting wrongdoing.
U.S. District Judge William Young in Boston will consider preliminary approval of the accords at a Sept. 4 hearing.
Carlyle Group LP is the only remaining defendant among 11 firms originally sued, and faces a Nov. 3 trial.
"These claims are without merit and we will continue to vigorously contest the allegations," Carlyle said in a statement.
In the December 2007 lawsuit, which relies heavily on email evidence, private equity firms were accused of conspiring to drive down takeover prices and reduce competition by following "club rules," often teaming up on buyouts and providing quid pro quos to influence each other's behavior.
The lawsuit now covers eight buyouts in which the firms allegedly agreed not to "jump," or outbid, each other after buyouts were announced.
"It's a pretty good settlement," said Patrick Coughlin, a lawyer for the plaintiffs. "Antitrust cases like this are tough, and there aren't many class-action settlements approaching $500 million like this one."
CARLYLE ON THE OFFENSIVE
In one case, soon after a KKR-led group agreed in July 2006 to buy hospital chain HCA Inc, a Blackstone executive allegedly wrote that the $32.1 billion price "represents good value and is a shame we let KKR get away with highway robbery."
And after a Blackstone-led group in September 2006 beat out KKR to buy Freescale Semiconductor Inc for $17.5 billion, Blackstone President Hamilton "Tony" James emailed KKR co-founder George Roberts that he would "much rather" work together, and that "in opposition we can cost each other a lot of money."
Twenty-seven buyouts were originally part of the case. A federal judge in March 2013 threw out claims over alleged collusion before buyouts were announced.
Other buyouts remaining in the case are movie theater chain AMC Entertainment Inc, food service firm Aramark Corp , casino operator Harrah's Entertainment Inc, pipeline operator Kinder Morgan Inc, software maker SunGard Data Systems Inc and power company TXU Corp, now called Energy Future Holdings.
Blackstone, KKR and TPG will apportion the $325 million payment among themselves. KKR said it settled to end the distraction and cost of litigating. Blackstone declined to comment. TPG was not immediately available to comment.
Last month, Silver Lake Partners LP settled with the plaintiffs for $29.5 million. In June, Goldman Sachs Group Inc and Bain Capital Partners LLC settled for a respective $67 million and $54 million.
Carlyle had prior to Thursday signaled its plan to fight on. In an Aug. 1 court filing, it said the "plaintiffs' entire case fails" because they could not show that anyone, but for the alleged collusion, would have jumped others' buyouts.
The case is Dahl et al v. Bain Capital Partners LLC et al, U.S. District Court, District of Massachusetts, No. 07-12388.