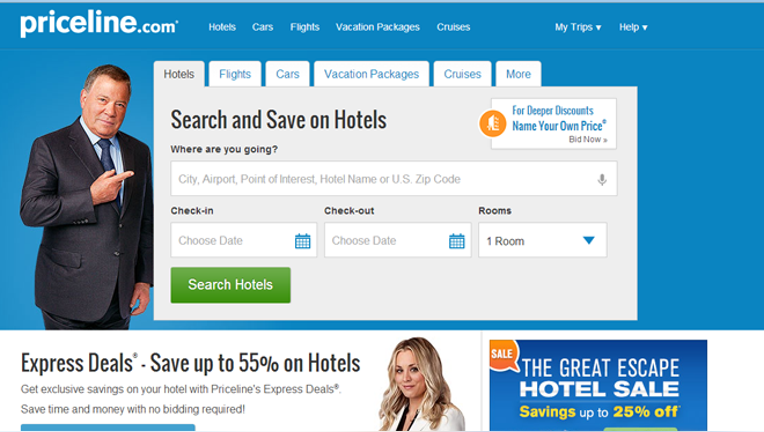 Online travel agency Priceline Group forecast fourth-quarter profit below estimates, hurt by a strong dollar, and said it expects a decline in gross travel bookings in the United States.
Priceline, which operates websites such as Booking.com, Priceline.com and Kayak.com, gets about 90 percent of its bookings from outside the United States.
The company's shares fell 6.2 percent to $1359.99 in premarket trading on Monday. Rival Expedia's shares were down 1.74 percent at $131.
Priceline, Expedia and other travel companies have been facing increased pressure in its hotel bookings business from the rise of apartment-sharing startups such as Airbnb, which is expected to double its bookings this year.
Analysts have warned that competition with Airbnb could become fierce by 2018 and could transform the travel market by adding new capacity that competes directly with hotel operators.
Expedia, the world's second largest online travel services company by bookings, last week agreed to buy vacation rental site HomeAway Inc for about $3.9 billion.
Expedia's move could ramp up competition with Airbnb, and bolster it's position in the apartment sharing market, which might be the next frontier for leisure travel.
Priceline said on Monday it expect fourth-quarter adjusted earnings of $11.10 to $11.90 per share. Analysts on average were expecting $12.42, according to Thomson Reuters I/B/E/S.
The company said it expects U.S. gross travel bookings to decrease by 5-10 percent in the quarter.
Priceline also reported a 12.7 percent rise in third-quarter profit on higher hotel and rental car bookings.
Net profit applicable to common shareholders rose to $1.20 billion, or $23.41 per share, in the three months ended Sept. 30 from $1.06 billion, or $20.03 per share, a year earlier.
Excluding items, it earned $25.35 per share.
Revenue rose 9.4 percent to $3.10 billion.
Analysts has expected Priceline to earn $24.23 per share, on revenue $3.05 billion.
Up to Friday's close, the company's stock had risen 27.2 percent this year, compared with an 8.6 percent increase in the Dow Jones U.S. Travel & Leisure index.
(Reporting by Arunima Banerjee in Bengaluru; Editing by Kirti Pandey and Savio D'Souza)