Price Hike May Have Customers Streaming Away From Netflix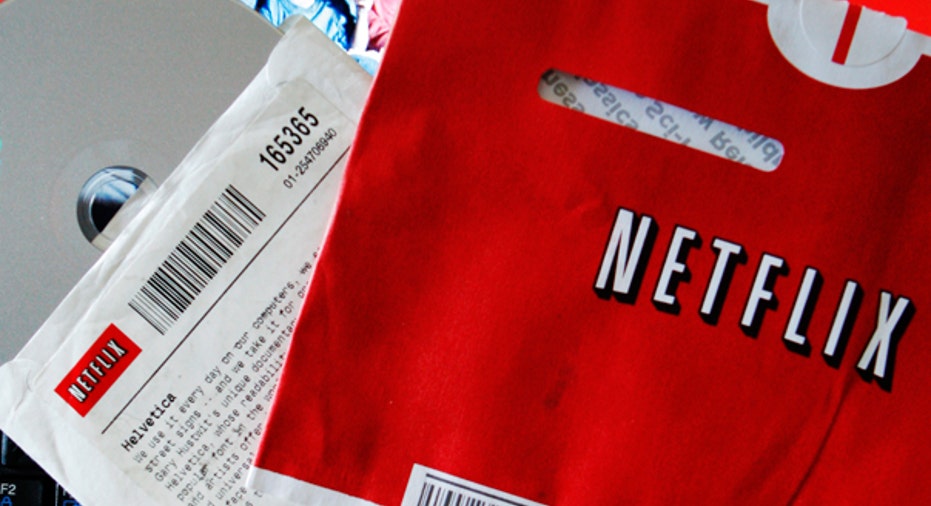 Sticker shock over Netflixs (NASDAQ:NFLX) new pricing scheme may cause the previously red-hot movie rental service to lose up to 2.5 million of its dual-service subscribers, but the vast majority of its customers are expected to resist defecting to rival services.
According to a new report from research firm TDG, between 2 million and 2.5 million users who use both the DVD-by-mail and streaming video services will cancel their subscription in the next six months due to higher prices.
While those are significant numbers, that range represents only 12% to 15% of its dual-service subscribers and seems like a natural reaction to Netflixs decision to separate the two plans and essentially double price earlier this month.
Once they see what alternatives exist in the marketplace, Netflix wont look so bad, Michael Greeson, founding partner of TDG said in the report, which is based on surveying 500 dual-service subscribers and is titled Netflix Subscribers Crying Foul May Be Crying Wolf.
Still, it is clear that Los Gatos, Calif.-based Netflix, which had seen its stock skyrocket 850% since early 2009, is suffering from a customer backlash due to the new pricing scheme.
TDG estimates 70% of dual-service subscribers are disappointed with the new pricing scheme and most are likely to reduce to a single service.
We expect most to stay with us because each of our $7.99 plans is an incredible value, Netflix said in a letter to shareholders released with its earnings report on Monday. We hate making our subscribers upset with us, but we feel like we provide a fantastic service and were working hard to further improve the quality and range of our streaming content in Q4 and beyond.
Netflix said it anticipates ending the third quarter with 10 million streaming-only customers, 3 million DVD-only subscribers and 12 million dual-plan subscribers.
In another significant finding, the TDG report shows 44% of dual-service subscribers are likely to cancel DVD-by-mail and instead keep the streaming service, indicating consumers prefer the online access rather than the physical discs. Netflix has a larger number of titles for the mail service, but is steadily growing its streaming library.
Netflix saw its stock dive 10% on Tuesday after reporting better-than-expected profits, but warning it expects domestic subscriber growth to essentially stall in the third quarter. The company sees 25 million U.S. subscribers at the end of this quarter, up just slightly from 24.6 million at the end of the second quarter.
Netflix also forecasted third-quarter results that would badly trail Wall Streets expectations. It sees EPS of 72 cents to $1.07 for the current quarter on sales of $780 million to $805 million. Analysts had been calling for EPS of $1.09 on sales of $846.5 million.
Netflix "came into the quarter as Superman and it looks like they ran into a little bit of kryptonite and lost some of their super power," Barton Crockett, an analyst with Lazard Capital Markets, told Reuters Monday evening.
Shares of Netflix dropped 10.16% to $253.07 Tuesday morning, but they are still up more than 60% year-to-date and 174% from 52 weeks ago.