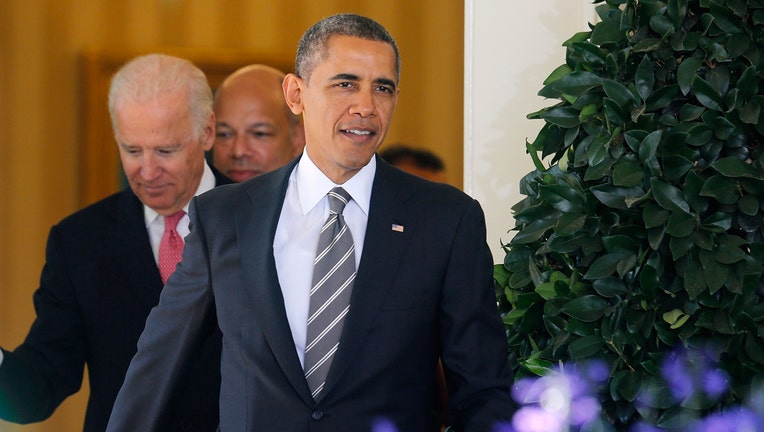 President Barack Obama spoke to the nation Monday from the White House, addressing glitches with the Affordable Care Act's registration process since its rollout more than two weeks ago.
Obama acknowledged concerns from many Americans about the issues involved in registering for health insurance via the Affordable Care Act's website, healthcare.gov. The president said his team is doing "everything we can possibly do to get the websites functioning faster," and said there's no excuse for the problems users have experienced.
"Everybody who wants insurance through the marketplace will get insurance. Period," the president said.
From the beginning, those wanting to sign-up for insurance via the Affordable Care Act's marketplace experienced a host of problems including even just accessing the site  and even fewer people were actually able to register for a policy they wanted on the first few days the site was live.
In addition, some of those who were able to successfully logon, create an account, and select a policy also ran into glitches that caused them to sign up for more than one insurance plan, or send incomplete data to insurance companies from the new enrollees, according to several reports.
Because of the unsuccessful rollout of the ACA's registration site, the Obama administration has been heavily criticized for not testing the operation more adequately before it was made available to the American public. The ACA was also under the intense spotlight of the recent government shutdown and debt ceiling debate in Washington following the site's launch. Republicans attempted, unsuccessfully, to include various forms of repeal or alteration into legislation aimed at re-opening the government from its 16-day shutdown, and raise the nation's debt limit.
Despite repeated attempts by the GOP, the president's signature health-care law remains in-tact, and the president set out Monday to defend it.
Though an ardent defender of the law, President Obama expressed frustration with the enrollment process, empathizing with Americans attempting to enroll, saying "no one is madder than me" that the site isn't functioning as it should, "which means it's going to get fixed."
Glitches aside, the president said the law exceeded expectations thanks to lower prices than expected and more choices for those enrolling – and contended even those who have already enrolled are "thrilled," and that the essence of the law is working just fine, it's the technical details that just need work.
"We did not wage long, contentious battle just around website. Waged battle to make sure millions of Americans have same chance to get same security as everybody else. That is what this is about. ACA has done that," the president said.
Still, even supporters of the president's signature health-care law are pointing out that the president is not answering basic questions, such as: What is actually wrong with the website, what is being done to fix it, and when will it be fixed?