Presentation Tips from Pitch Competition Experts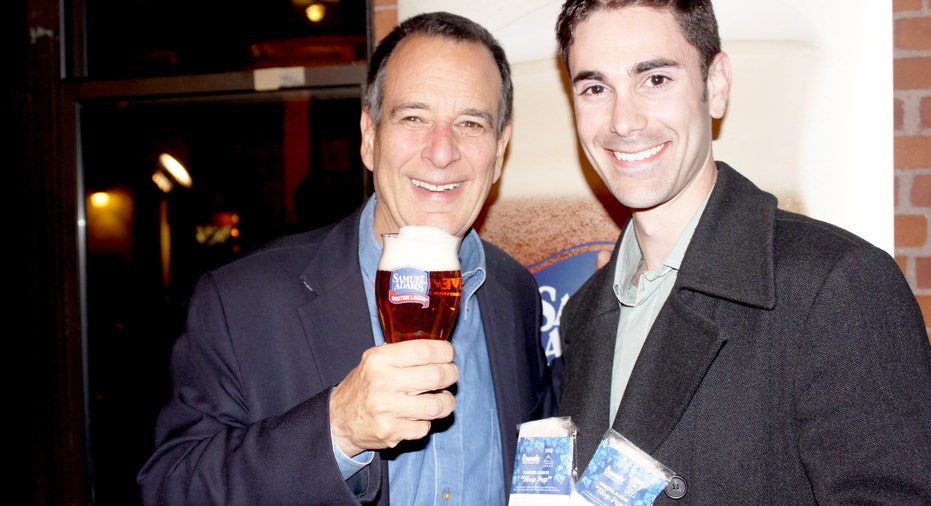 Ice-pop startup Brewla Bars is no stranger to high-stakes competitions.
On Monday, siblings and co-founders Rebecca and Daniel Dengrove took the top prize in the New York regional competition for the Samuel Adams "Brewing the American Dream" contest, run by Boston Beer Company founder Jim Koch.  And earlier this summer, the Brewla Bars team was chosen as a top-24 finalist in The Wall Street Journalist's "Startup of the Year" contest.
Though they've already passed a number of tests, the pressure is still on for the Dengroves. In December, they'll compete against four other food and beverage startups in the final round of the "Brewing the American Dream" competition for a $10,000 grant and mentoring from the Samuel Adams team.
However, they say they've already learned a number of valuable lessons when it comes to making an impact in front of investors and judges (Koch judged the New York competition, as well as celebrity chef David Burke). Here are the startup siblings' top three tips for keeping their cool under pressure:
No. 1: Practice makes perfect.
The co-founders agree that practice is crucial for any entrepreneur looking to impress an investor or a judge.
"Our job is explaining to the panel how far we've come and where we're going. The hard part is being able to do that in an unnatural setting," says Daniel. Given only two minutes to pitch the concept behind Brewla Bars, which makes low-calorie, all-natural ice pops with specialty flavor combinations, Daniel says it's necessary to perfect your pitch before you enter the room.
No. 2: Demonstrate your passion.
"Conveying the passion you have is really important as well," says Rebecca. The siblings' belief in their product shines through when they talk about it.
"Taking the stagnant market which is ice pops and trying to innovate now just with flavors, but making it a healthy product as well is key here," says Rebecca, who has a master's degree in food science and still works full-time in research and development for a mid-sized food company. "We're working sleepless nights and putting in energy to grow it to where it is," she says.
No. 3:  Understand your audience.
The siblings say it's necessary to really understand what investors, judges and panelists are looking for in a startup.
"Because it's a competition, they did a really nice job of laying out expectations, and we were able to hone in on some of those key points, like passion, innovation and the viability to scale," says Rebecca.
The judges also wanted to find a startup whose values are consistent with those of the Boston Beer Company (maker of Samuel Adams Beer). Given that the recipe for Samuel Adams is based on an old Koch family recipe, the siblings say they highlighted the strong family roots in their product brand.