Prepaid Debit Cards Come With Fistful of Fees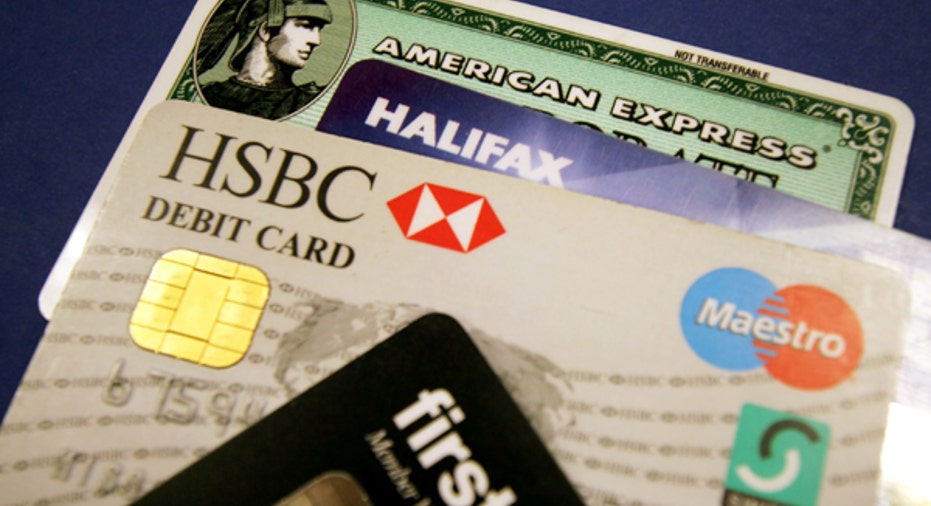 Making a Prepaid Card Your Transaction Choice
Prepaid debit cards are among the most controversial financial products. Celebrities endorse them. Many consumer advocates revile them. But there's no denying they're incredibly popular.
Americans made more than 5 billion transactions on prepaid debit cards in 2010, and that volume shows no sign of slowing, says Madeline Aufseeser, a senior analyst at Aite Group in Boston.
"It has grown across the board," she says. "This is a now a mainstream product."
While prepaid debit cards come in a variety of flavors, which include single-use gift cards and payroll cards, general-purpose reloadable, or GPR, cards are the ones designed to bridge the gap between cash and a full-on checking account or credit card. Users can load money on general-purpose cards by using direct deposit or by loading cash or checks at retail locations, with services such as Green Dot's $4.95 MoneyPak.
After that, the card can be used like any other debit card. However, unlike a traditional checking account/ debit card combo, a prepaid debit card is an a la carte solution, with its issuer charging users a series of small fees for making debit transactions, calling customer service and using other services.
To get a handle on those fees and whether using a prepaid debit card makes financial sense, Bankrate surveyed 18 prepaid debit cards from March 19 to 23. These are the results.
Fees to Get Started Are Common
Most of the prepaid cards that Bankrate surveyed begin charging fees even before you start using them. Out of 18 cards, 11 charged an activation fee, ranging from $3 to $14.95.
That wide range was typical of many prepaid fees, says Greg McBride, CFA, senior financial analyst for Bankrate.com.
"The range of fees on the cards that we surveyed was over $20 a month," McBride says. "That really highlights the importance of shopping around because even with routine financial transactions, there can be a big range in what it's ultimately going to cost you."
David Jones, president of the Association of Independent Consumer Credit Counseling Agencies in Fairfax, Va., agrees. He says that particularly with activation fees, which card you choose can make a big difference.
"Some of these cards have very big upfront fees just to get the card before you even load it with cash," he says. "There is a great difference in the fees in the amount of money that these various cards might cost. Consumers need to be really careful about that."
Most Are Safe Havens From Overdraft Fees
Unlike conventional checking accounts, most prepaid debit cards make it impossible to overdraft your account. While one-third of the cards did charge a declined transaction fee for trying to make a purchase on an account that doesn't have the funds to cover it, the fee ranged from 25 cents to $2. That's a small fraction of the average $30.83 a checking account overdraft will cost you.
That's a major upside for those who have trouble managing a traditional checking account, Jones says.
"For people who don't have the self-restraint to not overspend, (prepaid debit) can be useful," he says. "In a lot of cases it is just impulse buying and emotional buying, and they'll overspend their checking account and not even realize it."
Another freebie is bill pay, an invaluable service for those without traditional checking accounts. Out of the 18 cards we surveyed, 14 do not charge for automatic bill pay. Of the four cards that do charge, two allowed up to three free bill payments per month. Fees ranged from 50 cents to $1.50 per payment.
Majority of Cards Have Monthly Fees
One thing prepaid debit cards do have in common with many checking accounts is built-in monthly fees.
A number of large national banks have made headlines by introducing hard-to-avoid monthly fees on checking accounts, but that's been standard on prepaid cards since their inception.
Two-thirds of the prepaid cards surveyed have a monthly fee, although several offered an option to avoid that fee by setting up direct deposit or loading $1,000 to $2,500 on the card per month.
Those prepaid cards that do charge a monthly fee set it somewhere between $2.50 and $9.95 per month.
Taking Out Cash Will Cost You
Getting cash with a prepaid debit card will cost you. If you go to the ATM frequently, prepaid debit may not be for you, says Jean Ann Fox, director of financial services for the Consumer Federation of America in Washington, D.C.
"You really have to sit down and say, 'OK, how am I going to use this card? Am I going to have lots and lots of ATM withdrawals?'" Fox says. "If you are not that bank's customer, you are going to get a foreign ATM fee on top of whatever the card issuer charges you."
Unlike banks and credit unions, most prepaid debit cards lack a network of ATMs users can access for free. Of the 18 cards Bankrate surveyed, only four allow users to access their network of ATMs for free. Eleven charged a fee of between $1.50 and $2.50, in addition to the fee users pay the ATM owner for access, which averaged $2.40 in Bankrate's 2011 Checking Study.
Making a small debit purchase and getting cash back might be a cheaper option. Only 3 of 18 prepaid debit cards that Bankrate surveyed charge a fee for making PIN (personal identification number)-based, point-of-sale purchases, asking users to come across with about $1 per PIN transaction.
Keeping Tabs on Prepaid Cards Can Cost You
Getting information on your balance and purchases can be pricey. Nearly 80% of cards charge a fee for running a balance inquiry at an ATM. Fees ranged from 45 cents to $1 at an issuer's own ATM and as high as $2.50 at an out-of-network ATM.
You'll also pay for getting account information via mail. More than half (61%) of cards charge a fee of $1 to $5.95 to receive a paper statement.
Those fees can make it tough for consumers to monitor their accounts, McBride says.
"With a traditional checking account, between online and mobile access, checking your account balance at any time is one of those things that people take as a given," he says. "The fact that with prepaid cards, you don't have some of those same abilities, particularly when you're on the go, I think is a drawback."
Such fees also can make it harder to spot fraud and budget responsibly, says Consumer Federation's Fox.
"The ability to monitor your card carefully might be undermined if you are worried about how it is going to cost," she says.
However, a majority of cards allow users to call customer service for free. Only 39% of cards charge for talking to customer service representatives. The most common fee was $2 per call, and between 50 cents and $4.95 for performing various services.
Three Stood Out From the Pack
Out of the 18 cards Bankrate surveyed, three stood out from the crowd for being particularly consumer-friendly: The American Express Prepaid Card, the H&R Block Emerald Card and the PNC Bank SmartAccess Prepaid Visa Card.
Those prepaid debit cards had one thing in common: Low or no fees for routine financial transactions such as ATM withdrawals, point-of-sale purchases and bill payments.
While fees for those services can seem small individually, during a month of use they can quickly eat away at users' balances, McBride says.
"You want to stay away from the things that can add up," he says.
They also gave cardholders free live customer service and didn't charge for declined transactions, a key feature for those moving to prepaid cards to avoid overdrafts.
Overall, McBride says the most important thing when picking a prepaid card is whether its fees line up with your spending habits.
"Find one that, for your financial tendencies, is really going to present the lowest monthly cost," he says.