Pre-Paid Cards: Banks' New BFF, But Consumers Should be Leery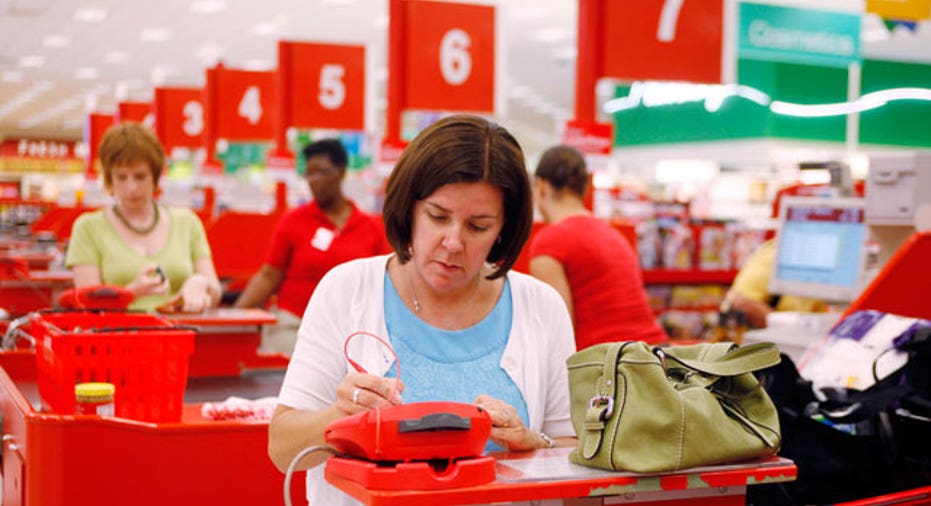 You might have noticed your mailbox is no longer clogged with an endless stream of offers for debit cards--that's because they're no longer the moneymaker they used to be for banks.
Last year Congress clamped down on the processing fees that banks can charge merchants who accept payment via debit cards. As a result, revenue collected by banks for processing these transactions fell by more than $9 billion a year, according to estimates by CardHub.com, an online firm that provides comparisons of credit and other money-management cards.
To make up for the drop in profits, banks have switched gears and are now pushing a new type of plastic: the "pre-paid" card.
Why so Hot?
Pre-paid cards aren't new. What distinguishes one from a credit card--which has no actual assets behind it--is that a pre-paid card is loaded with a specific dollar amount. Once you've spent that amount, the card no longer has any value.
In industry lingo, pre-paid cards are available in two basic varieties: closed loop and open loop. Closed-looped cards can only be used at a specific merchant, and include gift cards: You can't use that Ponderosa Steakhouse card at T.G.I. Friday's or Victoria Secret.
"Open loop" cards are more flexible. They can be used with any merchant or service provider that has an agreement with one of the issuers: American Express, Discover, MasterCard, Visa.
Federal and state governments use pre-paid (a.k.a. "stored value" cards) to issue benefits to Social Security and welfare recipients. If you have a flex-spending account through your employer that you use to pay for out-of-pocket medical expenses, this might come in the form of a pre-paid card.
Some pre-paid cards can be re-loaded, meaning additional funds can be placed on it- a monthly Social Security benefit, for instance. Others, such as gift cards, have a finite, fixed value.
Despite the variety of pre-paid cards, according to a memo provided to Federal Reserve staff by the Network Branded Pre-Paid Card Association (NBPCA), an industry advocacy organization, they are distinguished by the following attributes:
-Can be funded by the person using the card, another person, a company, or an institution;
-Function much like a debit or credit card, except that you can only spend money previously loaded to the card;
-Are not directly attached to an individual account or line of credit like a debit or credit card;
-Can be purchased or loaded through both traditional and non-traditional distribution channels.
What's the Attraction?
Like all companies, banks want and need to make money and since the recently-enacted limits on transaction fees don't apply to pre-paid cards--banks are looking to cash in. In a nutshell: Pre-paid cards are simply more profitable than debit cards.
"Think of them as debit cards minus the checkbook," says CardHub CEO Odysseus Papadimitriou. While a debit card transaction immediately deducts money out of your checking account, using a pre-paid card to buy something reduces the value stored on your card.
You can load more value onto your card a variety of ways, depending upon the terms of the card. In some cases, your paycheck can go straight onto your pre-paid card. A number of retailers, will "load" money on your card. But be careful! Some will accept a check, while others only take cash. To paraphrase a line from the technology industry, "there's a fee for that!" At CVS and elsewhere you have to buy something called a 'money PAK,' for $4.95, according to Papadimitriou. There's also a limit to how much additional value you can put on your card.
"Chase has its own pre-paid card," says Papadimitriou. "If you go to Chase, they will load your card for free. But a lot of these cards aren't linked to a major bank, so that's not an option."
The Problem Is… Option-al
Pre-paid cards have exploded in popularity. In 2006, less than $200 billion was loaded onto these cards, now NBPCA forecasts the amount will hit $525 billion this year. Much of the growth is coming from the "open loop" type of pre-paid card which can be used just about anywhere. If the numbers hold, general-use pre-paid cards will experience a 10-fold increase in just six years.(1)
One reason for the increasing popularity of these cards is their sudden proliferation and the increased advertising that has accompanied it. "It's a little like the Wild West," according to Papadimitriou. "There's no standard description." Other than exhibiting the broad characteristics listed above, based on a CardHub.com study, the options and fees that come with pre-paid cards vary widely.
Most don't allow you to deposit a check, and many don't have online bill paying or direct deposit of your paycheck. In addition, you don't get a monthly statement like you do with a checking account, so in order to find out your balance, you either have to go online or call the provider.
Eroded by a Thousand Tiny Costs
"There are a ton of fees and a lot of small, hidden fees that add up," says Papadimitriou. For instance, he points out that "if you call customer service too often- more than once a month, for instance- there's a fee." While some pre-paid cards allow you ATM access, there's often a charge for this. Others include an activation fee, a fee each time you use the card, a monthly maintenance fee and a fee to check your balance via phone even if you use the issuer's automated system.
Celebrities including Magic Johnson to Suze Orman are lining up to lend their names to pre-paid cards. But that's no guarantee their card is a good deal. According to CardHub, "Magic Johnson is naturally a charismatic guy, so you might expect his prepaid card to have that same flair and showmanship... [However], The MAGIC Card charges a $4.95 activation fee and a $4.95 monthly fee, neither of which consumers can avoid by signing up for direct deposit or loading a certain amount per month." Plus, although you can use your card to withdraw cash from an ATM, you are charged a fee until you use a One West Bank branch in Southern California.
Papadimitriou also criticizes The Approved Card from Suze Orman which, he says, "has 20 different fees!" He also says the advertising for it has "created a lot of confusion and has even led many consumers to mistakenly believe they can build credit via card use." In fact, using a pre-paid card(2) will do absolutely nothing to help you either establish a credit record or improve the one you've got.
Pre-Paid Pluses
In the view of Papadimitriou, who has spent much of his career in the credit care industry, general pre-paid cards make sense for three primary types of consumers:
1) children whose parents want to use the card in lieu of a cash allowance to teach the child how to budget;
2) someone who can get their paycheck directly deposited to their card and who doesn't want to use a checking account;
3) the "unbanked" person- often an immigrant- who can't get or doesn't want a checking account and doesn't want to use an expensive check cashing service to access their paycheck.
You can access CardHub's pre-paid card report here. It presents its evaluation of which cards are best-suited for your purpose, depending upon the category you fall into.
Interestingly, Papadimitriou doesn't advise sending your kid off to college with a pre-paid card. "By then you should have taught them some financial discipline. It's better to open a checking account and deposit their allowance each month or quarter."
1. The advertising for these cards sometimes refer to them as "pre-paid credit cards." No such product exists. Your account can only be one of the following: a) backed by credit, i.e. your promise to pay, or b) backed by actual assets that are tied to your card and held in a pooled account by the card's issuer.
Ms. Buckner is a Retirement and Financial Planning Specialist and an instructor in Franklin Templeton Investments' global Academy. The views expressed in this article are only those of Ms. Buckner or the individual commentator identified therein, and are not necessarily the views of Franklin Templeton Investments, which has not reviewed, and is not responsible for, the content. 
If you have a question for Gail Buckner and the Your $ Matters column, send them to: yourmoneymatters@gmail.com, along with your name and phone number.