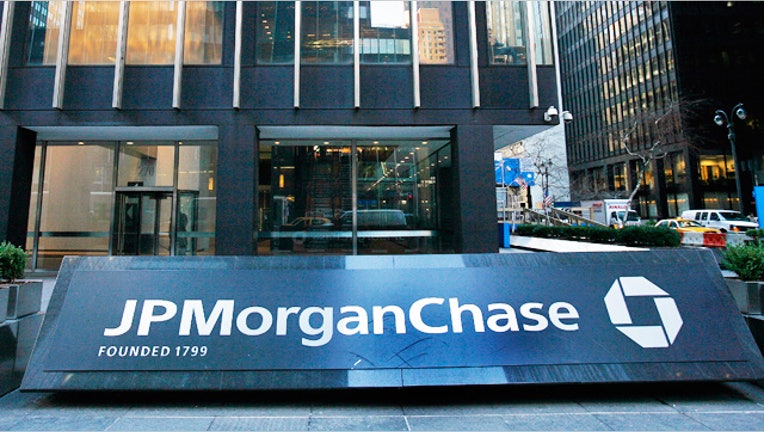 J.P. Morgan Chase (NYSE:JPM) kicked off earnings season for the financial sector on Friday with a 34% leap in third-quarter profits thanks to soaring mortgage lending.
Despite the rising profits and upbeat comments on the housing sector, shares of the largest U.S. bank by assets retreated about 2% in early trading.
New York-based J.P. Morgan said it earned $5.71 billion, or $1.40 a share, last quarter, compared with a profit of $4.26 billion, or $1.02 a share, a year earlier. The current period included a number of one-time items, including a gain of 4 cents a share. Analysts had been calling for EPS of $1.24.
Revenue, excluding certain factors, rose 6.1% to $25.86 billion, topping the Street's view of $24.53 billion.
"I am proud of the momentum we are seeing throughout our businesses," CEO Jamie Dimon said in a statement.
J.P. Morgan addressed the embarrassing losses at its Chief Investment Office caused by the London Whale trading debacle, saying the CIO "effectively closed out" the index credit derivative positions that it kept when the portfolio was transferred to the investment bank in July.
Losses on the wrong-way trade were limited to $449 million in the third quarter, bringing total losses to a painful $6.2 billion.
Underscoring the improvement on the housing front, J.P. Morgan said its mortgage production and servicing division reported net income of $563 million, up from $205 million the year before. Mortgage production income hit a pretax record of $1.1 billion, while related revenue, excluding repurchase losses, soared 36% to a record of $1.8 billion.
"Importantly, we believe the housing market has turned the corner," Dimon said.
J.P. Morgan said its investment-banking revenue dipped 1.6% to $6.3 billion even as fees jumped 38% to $1.4 billion, including 62% on the debt underwriting side. Net revenue included a $211 million loss from DVA resulting from the tightening of the company's credit spreads.
Bracing for looming regulatory rules, J.P. Morgan said it continued to strengthen its balance sheet. The bank reported global liquidity reserves of $449 billion and Basel I Tier 1 common1 of $135 billion, or 10.4%, up from 9.9% in the prior quarter.
Shares of J.P. Morgan dropped 1.97% to $41.26 Friday morning, leaving them up less than 25% on the year.