Powered By 7.7% Leap in Sales, Zale Cuts 4Q Loss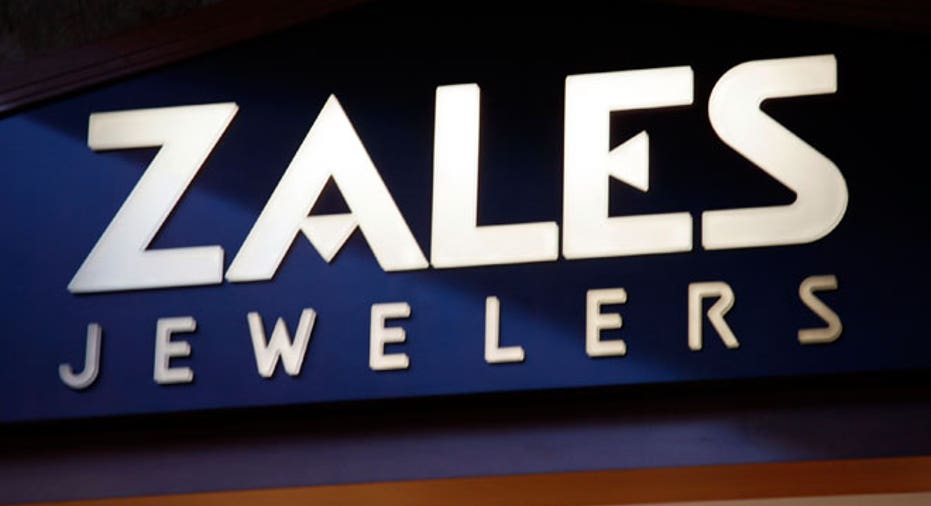 Zale (NYSE:ZLC) trimmed its fiscal fourth-quarter loss on Wednesday much more than Wall Street had anticipated thanks to soaring same-store sales, prompting the jewelry company to predict a return to the black for the new fiscal year.
Shares of the retailer rallied about 4% after the earnings beat and upbeat forecast.
Irving, Tex.-based Zale said it lost $19.7 million, or 61 cents a share, last quarter, compared with a deeper loss of $32.6 million, or $1.02 a share, a year earlier. Analysts had been bracing a far deeper loss of 84 cents a share.
Revenue climbed 7.7% to $407 million, narrowly trailing the Street's view of $405.4 million. Gross margins expanded to 51.6% from 51.3%.
Zale's improving results were driven by an 8.3% increase in same-store sales, its seventh consecutive positive quarter.
The sales jump was highlighted by an 11.2% leap in same-store sales for U.S. fine jewelry brands. Kiosk jewelry comparable sales rose 2.7%, while Canadian fine jewelry brand same-store sales were up 2%.
"In the fourth quarter, we made significant progress in returning Zale to profitability," CEO Theo Killion said in a statement. "We recorded our seventh consecutive quarter of positive comps, reported a sizeable improvement in operating margin and strengthened our capital structure."
Looking ahead, Zale said it expects to generate positive net income for fiscal 2013, based on the "current momentum of the business" and a recent round of debt refinancing.
Wall Street cheered the latest developments, sending Zale's stock 4.13% higher to $4.29. The company's shares had been up 8% on the year, but down 13% over the past 12 months, based on Tuesday's close at $4.12.