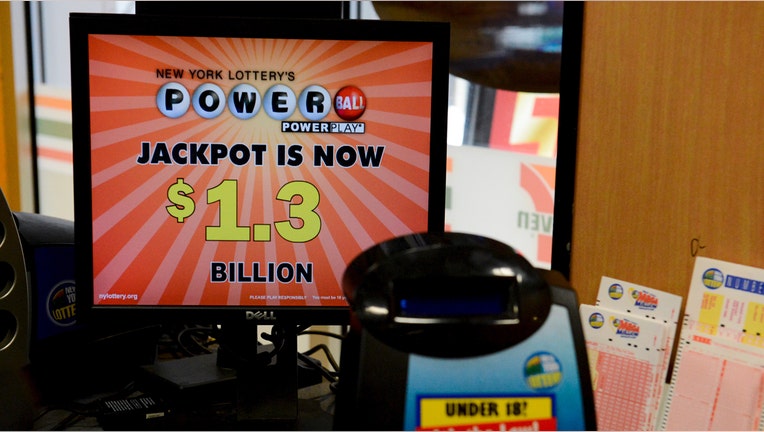 The multistate Powerball lottery jackpot jumped to $1.3 billion, the largest U.S. lottery jackpot ever, after no one picked a winning number in Saturday's drawing.
If there were a single jackpot winner in the next Powerball drawing on Wednesday and it was taken as a lump sum instead of annuity payments, the pretax payout would be worth $806 million, according to Powerball's website.
Saturday's lump-sum payment would have been $558 million, according to Powerball. Saturday's jackpot had been the largest of any lottery in U.S. history.
At a gas station in Atlanta's Little Five Points neighborhood, Powerball sales were slow on Sunday because "people figure they have a little time before the next one," said clerk Mohammad Mafuzur Rahman. With more modest lotteries, the store might sell 700 to 800 tickets a day, but the store sold more than 4,600 tickets on Saturday alone, he said. With an even larger jackpot now up for grabs, he expected ticket sales could reach 5,000 to 6,000 on the day of the drawing.
The chances of winning the Powerball jackpot prize remains one in 292,201,338, according to the Powerball website. Despite the long odds, people lined up at stores across the country until the Saturday evening deadline to buy tickets for the lottery game.
The Powerball is operated by the Multi-State Lottery Association, a group of 34 state lotteries as well as lotteries in the District of Columbia, Puerto Rico and the U.S. Virgin Islands.
Though no one won the jackpot prize, ticket holders in various states won smaller prizes, some as high as $2 million. Non-jackpot prizes totaled about $159 million in Saturday's drawing, according to Powerball.
The Powerball isn't the largest lottery in the world. For example, El Gordo, "the fat one," in Spain, paid out cash prizes in euros of about $2.4 billion in December, though the grand prizes were capped at about $4.36 million per winning ticket. That lottery, started in 1812, is held every year around Christmastime.
(END) Dow Jones Newswires