Postal Service Delivers $1.9B Quarterly Loss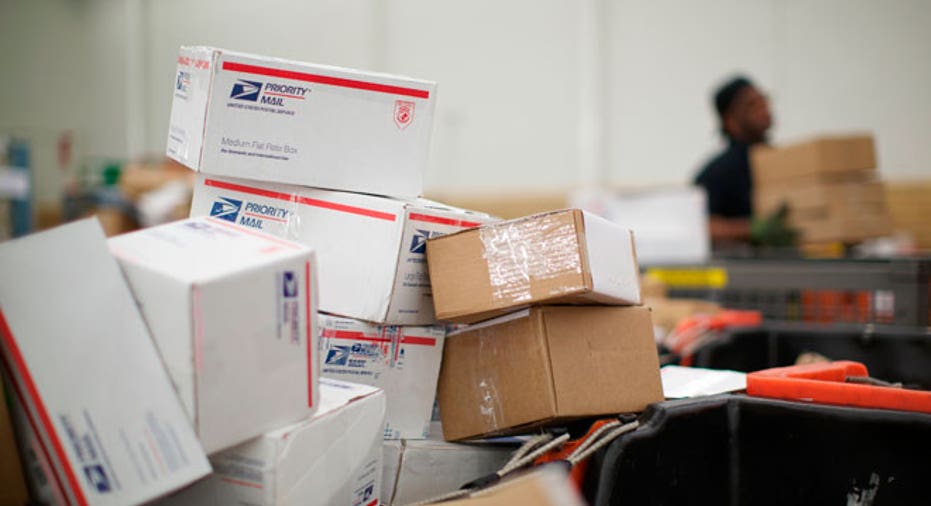 The United States Postal Service ended its second quarter with a net loss of $1.9 billion as first-class mail volume continued to tumble and lawmakers remained at odds over providing any financial relief, the agency said on Friday.
The Postal Service's net loss for the fiscal second quarter ended March 31 surpassed the first quarter's loss of $354 million, but it remained flat from the year-ago quarter. It was the 20th of the last 22 quarters that the agency has posted a loss, the USPS said.
The volume of first-class mail, the agency's most profitable product, fell 4.1 percent in the second quarter as more Americans chose to communicate and pay bills via the Internet.
"We're quite obviously in a deep financial hole," Joseph Corbett, USPS chief financial officer and executive vice president, told reporters in a briefing.
Liabilities totaling $64 billion exceeded current assets by $42 billion, adding to the agency's dire financial situation, the agency said in a statement.
In the meantime, its shipping and packaging business remained a bright spot, with volume increasing 7.3 percent as e-commerce grows and more online shoppers need carriers to deliver their goods.
Still, the Postal Service keeps struggling under the weight of heavy mandatory payments into its future retirees' health fund, which was required by Congress in 2006.
The USPS has sought legislative relief to let it modernize its business service offerings, restructure the future retiree health-fund payments and shift to a five-day mail delivery service.
Postmaster General Patrick Donahoe said he was disappointed in Congress' failure to act. He added that comprehensive legislation - not a bill narrowly focused on health costs - was still urgently needed.
The USPS had already factored in the expected loss in first-class mail volume, estimated at 4 billion fewer pieces of mail for fiscal year 2014. The agency lacks the money to upgrade its 23-year-old vehicles and make other needed improvements.
Congress has remained gridlocked on postal reforms, partly by pressure from trade groups and unions to maintain the status quo, as well as due to some lawmakers' reluctance to see postal services cut back in their districts.
Lawmakers pushing postal reform legislation include Oklahoma Republican Senator Tom Coburn, Delaware Democratic Senator Tom Carper, and Representative Darrell Issa, a California Republican and the chairman of the House Oversight and Government Reform Committee.
The U.S. Postal Service, which does not receive taxpayer funds, has said it could require a massive bailout from the taxpayers in excess of $50 billion by 2017 if Congress fails to act.
"The harsh reality is that it's likely we'll continue to see the U.S. Postal Service suffer unsustainable losses that threaten its long-term viability until Congress acts," said Carper, who is chairman of the Senate Homeland Security and Governmental Affairs Committee. "As I've said time and time again, Congress and the administration need to come to agreement on comprehensive legislation that reforms, right-sizes and modernizes this American institution."
(Reporting by Elvina Nawaguna and Susan Heavey; Editing by Matthew Lewis and Jan Paschal)