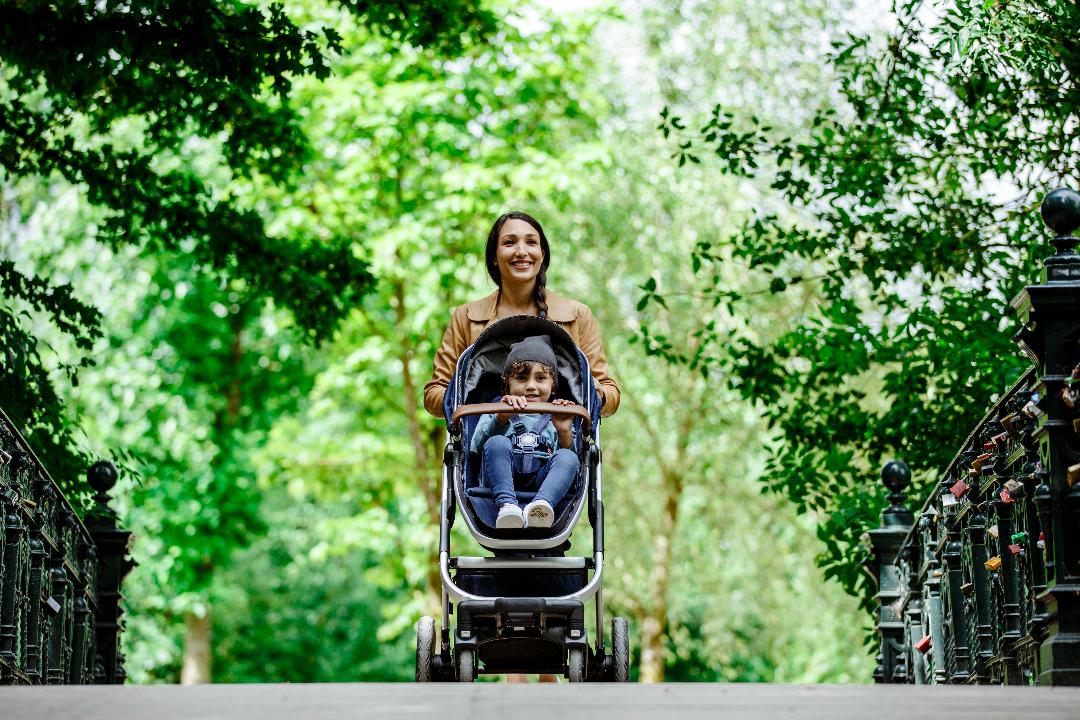 Oh baby! The stroller market is booming. In 2015 alone baby durables totaled $9.3 billion, up 2.5% from 2014, according to reports from research firm Mintel. By 2020, the category is expected to jump another 5%, says Technavio.
One company, Joolz, is helping the push the baby stroller industry even further. Originating in the Netherlands, its products recently made their U.S. debut.
"We design, manufacture, market and sell premium baby strollers for the positive parents around the globe," Adriaan Gast, Joolz U.S. President tells FOXBusiness.com.
The first stroller to launch was the Joolz Geo, which is available in three types: the Mono ($1000-1050), the Duo ($1250--1300), and the Twin ($1400-1450).
With positivity at the core of its company values, Joolz seeks to encourage and simplify every step of the purchase and after.
"Selling a stroller should be a happy experience. We incorporated a lot of features that will bring an actual practical benefit," adds Gast.
From the way the stroller folds for efficient storage, to the height of the seat, and even the addition of a cup holder; Joolz wants to make parenting just a little bit easier.
"As a brand we strongly believe the product would be well-designed and durable," says Gast.
The ethos of positivity spreads beyond the product. The strollers are packaged with biodegradable material, and can even be repurposed into fun decorations for a child's room.
Joolz has also partnered with the Tree-Nation, a tree planting organization and community in Colombia, and for every stroller purchased Joolz plants a tree.
"What we try to do is minimize negative footprint in the production and shaping of our products and by that give back to the environment" says Gast.
Be sure to watch Gast's full interview above to gain insight into how Joolz plans to crack open the U.S. market and check out Joolz website for more.