Porsche SE has no information about Piech's stake sale talks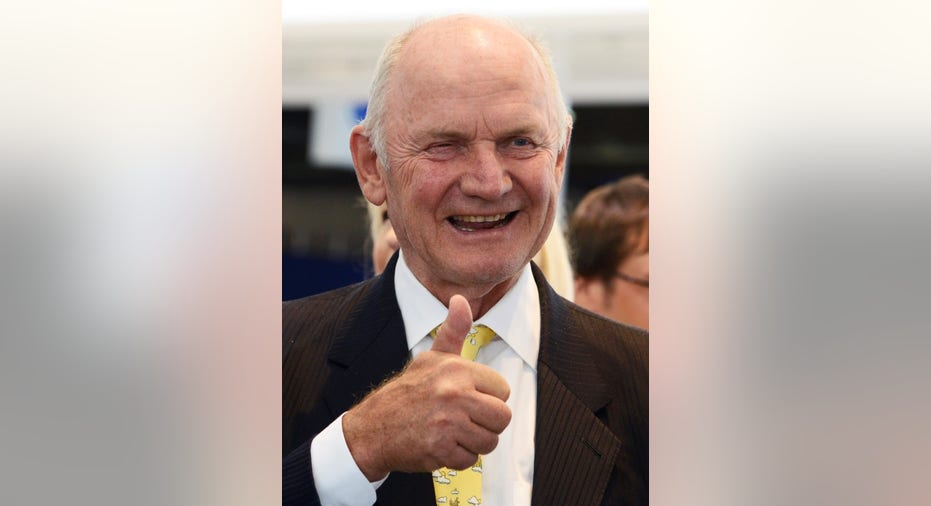 Porsche SE , Volkswagen's majority shareholder, said it has no information about former VW chairman Ferdinand Piech's talks with the carmaker's controlling families about a possible sale of his stake.
"We are only informed about the fact that talks are happening," Porsche SE chief executive Hans Dieter Poetsch said on Tuesday at the company's earnings press conference.
"We cannot even say whether there will be a result."
Should the negotiations of the Porsche and Piech families to buy a substantial part of Piech's 14.7 percent stake in Porsche SE succeed, such a move would have no impact on the holding company's ownership structure, Poetsch said.
"There will be no change to the fact that the voting shares will be held by the Porsche and Piech families," the CEO said.
Porsche SE is the group through which the billionaire Porsche and Piech families control 52.2 percent of the voting shares in Volkswagen (VW), which is still dealing with the effects of its diesel emissions scandal.
Separately, VW chief executive Matthias Mueller said he has had no discussions to date with Fiat Chrysler Automobiles boss Sergio Marchionne about a possible tie-up.
Last week, the VW CEO left the door open to a potential merger with Fiat Chrysler, saying Europe's biggest automotive group was more open to partnerships than in the past.
(Reporting by Andreas Cremer; Editing by Harro ten Wolde)