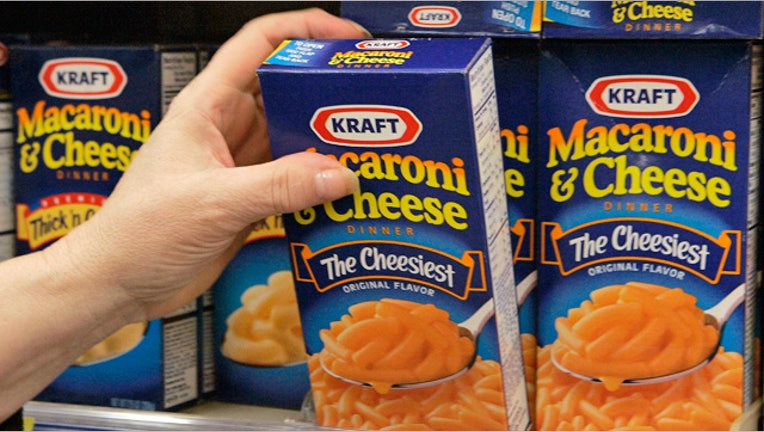 An iconic dinner favorite for decades in many households is getting a significant makeover in a nod to consumers' desire for healthier fare.
Kraft Foods Group (NASDAQ: KRFT) has announced that starting in January 2016, its Original Kraft Macaroni & Cheese in the U.S. will no longer be made with artificial preservatives or synthetic colors. But Kraft claims it will still deliver the same great taste that people know and love from the instantly-recognizable "blue box."
Kraft Dinner in Canada will also remove synthetic colors by the end of next year in Kraft Dinner Original.
Kraft, whose other iconic brands include Capri Sun, JELL-O, Kool-Aid, Lunchables, Maxwell House and Oscar Mayer, will replace the synthetic colors with those derived from natural sources like paprika, annatto and turmeric.
The company intimated that the recipe changes are one of the latest steps to meet consumers' changing lifestyles and needs.
According to feedback received by the public, Kraft was told to incorporate more foods with protein, calcium and whole grains into peoples' diets, and offer products with no artificial flavors, preservatives or synthetic colors.
"We've met with families in their homes and watched them prepare Kraft Mac & Cheese in their kitchens. They told us they want to feel good about the foods they eat and serve their families, including everything from improved nutrition to simpler ingredients," said Triona Schmelter, Vice President of Marketing, Meals. "They also told us they won't compromise on the taste of their Mac & Cheese – and neither will we."
The Center for Science in the Public Interest (CSPI) applauded the move by Kraft to remove dyes from all Mac & Cheese, as it was a step in the right direction to replace with natural colorings. CSPI believes this will help families with children to avoid hyperactivity and other behavioral problems triggered or exacerbated by the chemicals.
Meanwhile, Kraft has been in the news a lot lately.
On March 25, the company and H.J. Heinz announced that they have entered into a definitive merger agreement to create The Kraft Heinz Company, forming the third largest food and beverage company in North America.
And on March 17, the company voluntarily recalled about 242,000 cases of the original flavor of the Kraft macaroni and cheese product on March 17, due to the possibility that some boxes may contain small pieces of metal.  The company received eight consumer contacts about this product from the impacted line within this range of code dates, but no injuries were reported.
Kraft will release its first quarter financial results on April 28 at 4:05 p.m. ET.
Shares of the food giant were up about 0.5% at 11:15 a.m. ET.