Pope Francis and Venture Capital Are on the Same Page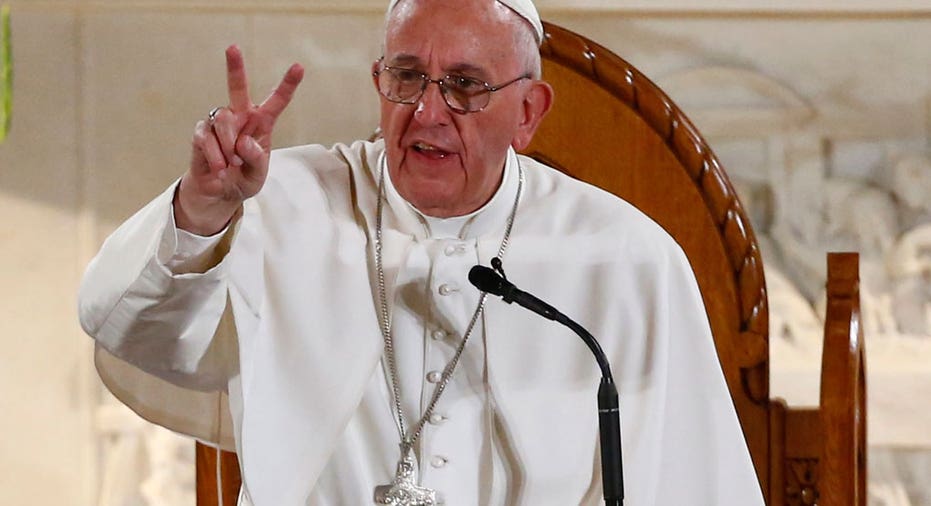 The first thing a venture capitalist does is make sure an investment is worth it.
That applies to any company, any idea and yes, Catholic schools.  B.J. Cassin tells FOXBusiness.com he pursued, "the best leverage of your dollar" when he and his wife Bebe helped fund the first 18 Cristo Rey Schools and the Cristo Rey Network as well as 30 Nativity/Miguel middle schools with an investment of $22 million back in 2003.
Cassin is best known for starting multiple companies including biotech Cerus (NASDAQ:CERS) and Maxtor, which was acquired by Seagate Technology (NASDAQ:STX). The Bill and Melinda Gates Foundation also provided some seed funding for Cristo Rey.
As Cassin explains, the schools begin like any major business would. First, a feasibility study is conducted to make sure the community is the right one. That takes about a year. Typically what follows is the planned hiring of a staff, including a CEO, who has the same duties as a CEO of any S&P 500 (NYSE:SPY) company would. Also needed, $2.5 million to cover the early negative cash flow, which is raised by multiple donors and gets the school off the ground. Further funding comes from each local community. All schools must be approved by the Catholic Archdiocese in each location.
Today there are 30 Cristo Rey schools. As the largest network of high schools in the U.S., Cristo Rey educates nearly 10,000 students using an innovative corporate work study program. As pupils tackle their college preparatory courses, they spend one day a week working in large corporations such as JPMorgan Chase (NYSE:JPM) and UnitedHealth Group (NYSE:UNH). Ninety percent of the students attend college, including Jesuit-run institutions such as College of the Holy Cross (Cassin's alma mater) and Georgetown University. In 2016 new schools are set to open in Baton Rouge and Tampa.
The schools serve economically challenged families who have an average income of $34,000."Education is a great opportunity to get out of a poor situation," Cassin said, adding the mission of helping the poor is in line with that of Pope Francis. "Kids and families relate to the Pope. He has had a great effect in bringing people closer to the church."
Cassin says the fundraising has not always been easy. In New York City, the financial collapse in 2008 and the recession that followed eliminated many Wall Street jobs and dollars. Also, Cristo Rey tussled with the Boston Archdiocese over donation dollars after a sex scandal rocked the community. Those differences have since been resolved.
Cristo Rey is also attracting new major Catholic donors, according to Alexia Kelly, President and CEO of FADICA (Foundations and Donors Interested in Catholic Activities). Pope Francis is inspiring some of those donors. One in four, or 24%, of Catholics say they have increased their giving from the year ago period, according to a FADICA 2014 survey which highlighted the Pontiff's message of hope and compassion.
Jim Nicholson, former Ambassador to the Holy See (2001-2005), who has helped fundraise for Cristo Rey, tells FOXBusiness.com, "it's a wonderful model and in line with the American Dream." Helping the less fortunate achieve that dream is exactly what Pope Francis is encouraging Catholics to do.
Students from Cristo Rey Jesuit High School in Baltimore will travel to see Pope Francis in Philadelphia the final leg of his U.S. tour.