Poof Pet Trackers: Help Your Pet Shed Pounds in 2017
Want to lose weight for the New Year? What about helping the little pooch in your life shed some weight?
According to the Association for Pet Obesity Prevention, an estimated 53.8% of all U.S. dogs and 58.2% of their feline friends are overweight or obese. Overfeeding and lack of exercise are all factors to a fat and unhealthy pet. One company, Poof, and its pet fitness trackers want to help.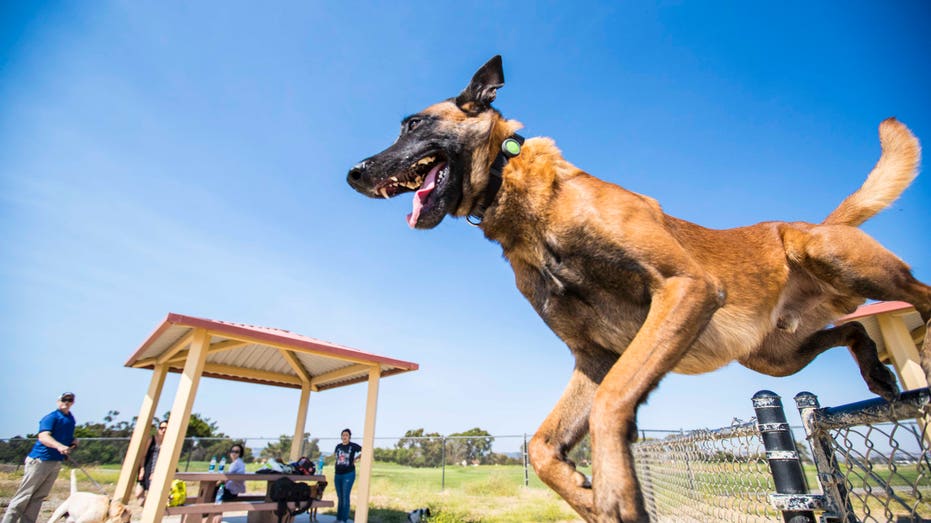 "Poof pet trackers was an idea that came about two years ago with the concept of: How can we make pets healthier and safe?" Dion Hild, VP of business development for Poof, told FOXBusiness.com
According the American Pet Products Association (APPA), the pet industry is on track to hit a record $62.75 billion by the time 2016 comes to a close. Teamed up with the fast-growing wearable market, which is expected to climb to $34 billion by 2020 as reported by CCS Insight, a market research firm, Poof is riding a profitable wave.
"What has happened in the human-tracker piece is just lending itself to the success of the pet-tracker element," says Hild.
The company's two products, Pea ($39.99) and Bean ($49.99), attach to your pet's collar. Sync up the tracker with a smartphone and the Poof app and you will be able to track and graph daily motion, sleep patterns and habits of your pet, including food intake.
"Is my dog being walked by the dog walker? Is my dog being active at doggy day care? You can identify all of those things," Hild said.
According to the APPA, in 2016 an estimated $15.92 billion will be spent on pet vet care and $14.98 billion on supplies and over-the-counter medicine. On average, dog owners spend $551 on surgical vet visits in a year, APPA says.
"What if, by just noticing patterns, you can reduce that to $200? Now instead of 'it's a crisis,' it's a preventative visit [to the vet]," says Hild.
In addition to fitness, Poof also aids in pet safety. In case your pet gets lost, the app allows you to send out alerts to users and other Poof partners letting them know that Fido is missing. You can also print out lost pet posters.
Be sure to learn all about Poof in the video above!