Polo Ralph Lauren Vaults 9% Higher on Bullish 1Q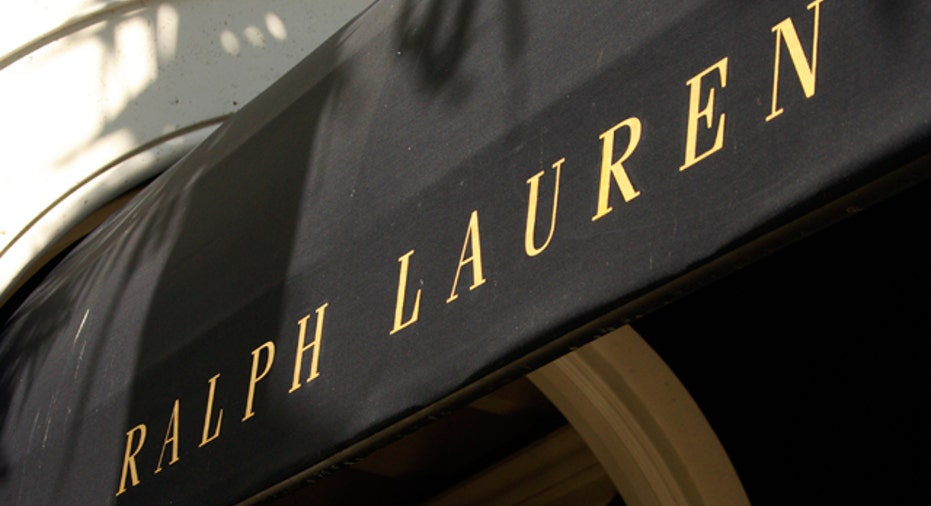 Diverging from the gloomy mood on Wall Street, shares of Polo Ralph Lauren (NYSE:RL) leaped more than 9% Wednesday morning as shareholders cheer the retailers stronger-than-expected 52% jump in fiscal first-quarter earnings.
Partnered with Macys (NYSE:M) earnings beat and bullish outlook, the upbeat results show corporate America continues to find ways to make money despite the very tough economic atmosphere in the U.S.
New York-based Polo said it earned $184.1 million, or $1.90 a share, last quarter, compared with a profit of $120.8 million, or $1.21 a share, a year earlier. Analysts had called for EPS of just $1.46.
Revenue leaped 32% to $1.53 billion, topping the Streets view of $1.43 billion. Gross margins expanded to 63% from 61.8%.
"Our outstanding first quarter performance reflects the powerful diversity of our operating strategies across merchandise categories, distribution channels and geographies," Roger Farah, president and chief operating officer, said in a statement.
Polo said wholesale sales jumped 29% to $673 million, while retail sales jumped 37% to $814 million. Licensing revenues grew 6% to $40 million.
Looking ahead, Polo upped its operating margin outlook for fiscal 2012 and projected consolidated revenue would rise in the high-teens to low 20% rate. Retail sales are expected to soar in the mid 20% rate for the current quarter.
We enter the Fall and Holiday selling seasons concerned about macroeconomic uncertainty and cost of goods inflation, but we are confident in the strength of our brands, the appeal of our products and the operational discipline of our organization as we navigate through these near-term challenges, said Farah.
Shares of Polo Ralph Lauren soared 9.01% to $130.65, providing a bright spot in a dismal selloff wiping more than 250 points off the Dow Jones Industrial Average.