Polls Close After U.K. Votes on EU Membership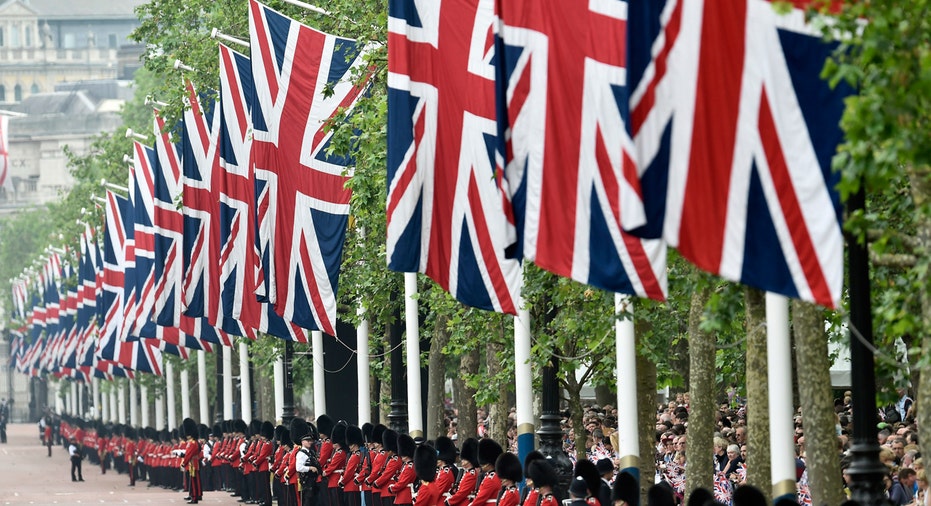 Polling closed in Britain's bitterly fought referendum on whether to quit the European Union on Thursday, with a prominent Leave campaigner saying he expected to lose and an early survey suggesting voters had chosen to remain in the bloc.
The survey by pollster YouGov showed Remain ahead by a margin of 52 to 48 percent. Unlike a classic exit poll, it was based on online responses by a pre-selected sample of people rather than a survey of voters as they left polling stations.
Nigel Farage, head of the UK Independence Party and a leading voice in favour of leaving the EU, told Sky News he did not expect to be on the winning side.
"Turnout looks to be exceptionally high and looks like Remain will edge it," he said according to the broadcaster. Sterling rose 0.75 percent to $1.4987 on the Farage comments and the poll.<GBP=>
The four-month campaign has sharply polarised the nation and the final outcome of the vote could change the face of Europe.
If Britain becomes the first state to leave the EU, the so-called Brexit would be the biggest blow to the 28-nation bloc since its foundation.
The EU would be stripped of its second-biggest economy and one of its two main military powers, and could face calls for similar votes by anti-EU politicians in other countries.
If it votes to stay, Britain has been promised a special status exempting it from any further political integration, but European leaders will still have to address a sharp rise in euroscepticism across the continent.
A Brexit vote would also deal a potentially fatal blow to the career of Prime Minister David Cameron, who called the referendum and campaigned for the country to stay in, against a Leave camp led by rivals from within his own Conservative Party.
Results are due to be announced by most of the 382 individual local counting areas between around 2000 ET and 2300 ET on Friday.
There is no exit poll because the margin of error for an event which has no precedent is too large. Turnout in each counting area will be announced, beginning at around 1830 ET.
The vote came on a day when London and parts of southeast England were hit by torrential rain, causing floods and widespread transport chaos.
Five London polling stations opened late as staff struggled to get there, and two closed briefly because of flooding but were quickly re-opened in back-up locations.
"In London/southeast and want to vote in the #EURef? Make sure you plan now to get back to your local polling station by 10pm!" the Electoral Commission said on Twitter, as crowds of frustrated commuters struggled with train cancellations.
Among those affected was former London mayor Boris Johnson, a leading voice in the Leave campaign, who cast his vote with just 25 minutes to spare after returning to the capital from his daughter's graduation in Scotland.
"Let's see, let's see. It's in the hands of the people now," he said when asked how he felt about the vote.
CAMERON'S FATE
The Leave campaign focused on warnings that Britain would be unable to control immigration levels as long as it was an EU member. Remain said a Brexit would cause economic chaos, impoverish the nation and reduce its clout on the world stage.
The killing of pro-EU lawmaker Jo Cox, a 41-year-old mother of two who was shot and stabbed on a street in her electoral district in northern England a week ago, prompted soul-searching about the vicious tone of the campaign.
Her suspected murderer told a court his name was "Death to traitors, freedom for Britain". Campaigning was suspended for three days out of respect for Cox, resuming on Sunday.
An Ipsos MORI poll for the Evening Standard newspaper found support for Remain on 52 percent and Leave on 48 percent. A Populus poll put Remain 10 points ahead on 55 percent. Both were conducted on Tuesday and Wednesday and published on Thursday.
Cameron called the vote in 2013 under pressure from the rebellious anti-EU wing of his Conservative Party and the surging UK Independence Party (UKIP), hoping to end decades of debate over Britain's ties with Europe.
Unless Remain wins by a wide margin, he could struggle to repair the rifts in his party and hold on to his job. He has said he would stay in office but in the event of a vote to leave he is likely to face calls to resign.
Johnson is the bookmakers' favourite to replace him.
A Brexit could also cause the United Kingdom to break up because Scotland, where sentiment towards the EU is much more positive than in England, could hold an independence referendum if it was being dragged out of the EU against its will. Scots voted by 55 to 45 percent against independence in 2014.
OBAMA V TRUMP
After months of non-stop tit-for-tat confrontation between the sides, any substantive debate was over on Thursday. Due to legal restrictions, there were no large-scale campaign events and no television programmes rehearsing the arguments.
Traders, investors and companies were braced for volatility on financial markets whatever the outcome of a vote that has both reflected, and fuelled, an anti-establishment mood also seen in the United States and elsewhere in Europe.
Britain is divided on EU membership along broad age and education lines, polls show. Older and less educated voters tend to favour exit and younger voters and those with higher levels of education lean towards staying.
Whatever the outcome of the vote, the focus on immigration to Britain, which has increased dramatically in recent years, could worsen frictions in a country where the gap between rich and poor has also been widening.
Foreign leaders, from U.S. President Barack Obama to Chinese leader Xi Jinping, have called on Britain to remain in the EU, a message supported by global financial organisations, many company bosses and central bankers.
International banks have warned that the value of the pound could fall dramatically if Britain votes to leave and traders expect markets to be more volatile than at any time since the 2008-9 financial crisis.
(Additional reporting by Estelle Shirbon, Sarah Young, Ana Nicolaci da Costa, Michael Holden; writing by Mark John; editing by Mark Trevelyan and Guy Faulconbridge)