Poll Shows Young People to Skip Coverage, Opt for Penalty Tax Instead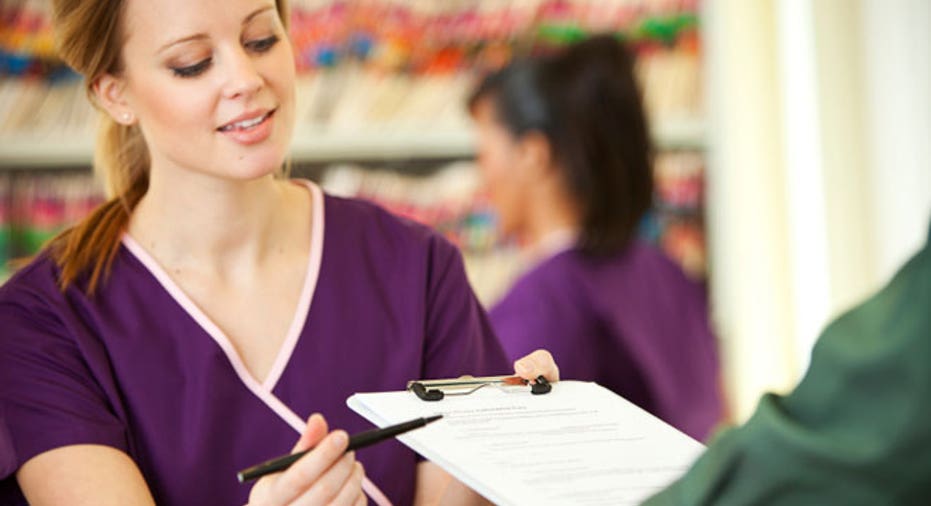 The main premise of the president's health-care reform is to extend coverage to everyone, and to make that financially attainable, the system will rely on young (and presumably more healthy) consumers entering the market. But there's a potential snag in the financing plan: younger Americans might not opt to sign up for insurance.
The Affordable Care Act requires citizens to sign up for health-care insurance by 2014 or face a fine. With more healthier bodies in the insurance system, it would lead to lower premiums for older consumers.But a new poll from the American Action Forum finds the opposite is true: Younger consumers will choose to pay the annual penalty instead of coverage.
The poll finds that premiums will rise sharply in 2014, and that Americans ages 18-40 will instead choose to pay the penalties over these increased prices. In a group of current insurance purchasers, 83% say they will still purchase insurance if premiums rise 10%, 65% will purchase it if premiums rise 20% and 55% of consumers in this group will purchase insurance if premiums rise 30%.
"The design says that we will get young adults in the pool to subsidize care, but the poll finds that might not work," American Action Forum President Douglas Hotlz-Eakin says. "Young adults support parts of the ACA, but when push comes to shove, they have a price point for a commodity and will look at the numbers and decide to pay the penalty."
He continues to explain that if coverage isn't relatively cheap, young adults won't have the incentive to carry insurance since they know they can get a plan when they actually need it.
"Taxpayers will have to subsidize cheap insurance for relatively expensive patients, and I don't see this happening easily," he says.
Ed Haislmaier, health-care policy expert at the Heritage Foundation, says even with substantial subsidies for those making up to $89,000, younger people will opt out of coverage. The 2014 penalty is $95 for those who choose not to purchase individual coverage, and this climbs to $695, or 2% of income, in 2016. However, the enrollee cost of premiums is just higher, around $1,000 for those making $18,000 a year and up.
The math, Haislmaier says, is simple. Adults who are between ages 60 and 65 consume health coverage at a rate of five to one when compared to young adults ages 20 and 25. In other words, if the premium for the older group is $500, the young people will pay $100. Under the legislation, the new rating rules for coverage will drop to three to one, he says. "For every $100 you charge younger people, you cannot charge older workers more than three times that, the difference is made up in having more young and healthy people in the system."
"The law compresses that natural spread, and in states where this compression has already occurred like in New Jersey, New York, Maine and Vermont, this phenomenon [of younger people dropping coverage] has already occurred," he says. "Those who benefit most are closest to retirement age."
Health status and marital status also play into the findings of the AAF's poll, Haislmaier says.  Younger people are less likely to be married or have children, which also makes them less likely to opt for coverage.
"You don't have a lot of income or assets to protect, and you aren't worrying about protecting a spouse or kids," he says. "They are also very likely to turn down employer coverage if they have to pay up to one-third of the premium. So from the very beginning, why would [Obamacare] jack up rates on the most price-sensitive segment of the market, and then try to bribe them with subsidies and penalize them with the mandate tax?"
The effects this will have on health-care over time remain to be seen, however, Hotlz-Eakin says the system will likely continue to focus on acute care instead of prevention.
"Prevention is what you'd focus on with young and healthy people in the pool," he says. "This [law] hinges on the fact that young people will show up, but they have no incentive to do so."