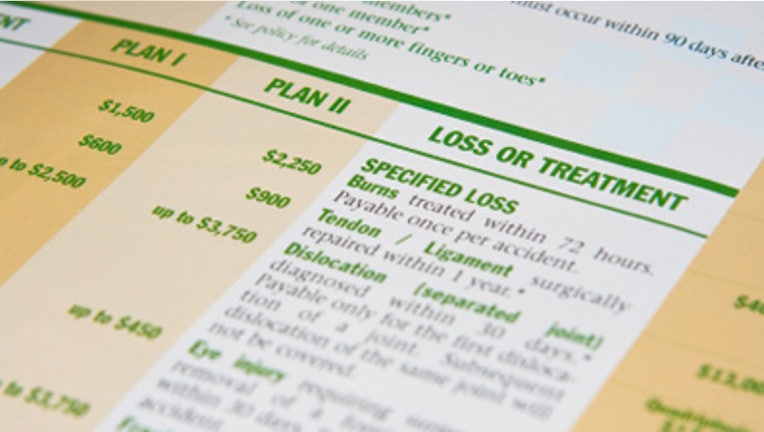 While uninsured individuals have continually expressed sticker shock on insurance premiums on the federal and state-run exchanges, a new group of critics are expressing discontent over higher coverage costs due to the rollout of ObamaCare.
Already-insured Americans and those not looking for government subsidies are blaming the Affordable Care Act for rising premiums and higher deductibles on their plans. A new poll from the Associated Press- GfK shows nearly half of respondents say their policies are changing for the worse in 2014 with 69% reporting their premiums are going up and 59% say their annual deductibles or copayments are increasing. Seventy-seven percent of those surveyed say they blame the president's signature health-care legislation. blame changes on the ACA.
The poll also finds 75% of people say the rollout of the insurance marketplaces has gone poorly and that health care will remain a hot-button issue heading into the next election cycle.
The poll surveyed 1,367 adults in early December using KnowledgePanel, a probability-based internet panel.
In addition, 21% of those who have private coverage say their plan will be expanding to cover more types of medical care, and 14% report their spousal coverage is being eliminated. In addition, 11% say their plan has been discontinued.
So far, nearly six million plans have been cancelled as a result of the ACA  for failing to meet new plan standards including 10 essential health benefits. Under the ACA, every individual in the country must have coverage by the end of open enrollment period on April 1 or they will face a penalty of $95 or 1% of their annual income for failing to comply.
The AP says that this group of already-insured Americans is in the 85% of the American population the White House had originally said would not be impacted by the ACA. But with costs for insurance coverage going up across the board, employers are passing down costs to workers in an attempt to scale down prices.
"There are different things going on in the law, some of which do drive up costs for people, and some of which drive down costs," says Susan Dentzer, senior policy adviser to the Robert Wood Johnson Foundation.
Employees at large companies, depending on what their insurance packages, could see their costs go up to due to increased benefits packages, she says. Plus, the taxes and fees imposed on insurance providers trickle down to employers providing coverage and workers end up footing the bill.
"It's hard to know if these people thought they would be impacted," Dentzer says. "They probably just didn't think about it at all. One of the interesting things about the ACA being fully implemented now is that everyone is so clearly focused on the cost of health coverage in a way we have not been historically."
Costs are going up across the board, even for those with employer contributions, Dentzer points out. In 2013, the average family of four is paying about the same cost as attending an in-state public college at $22,030, according to the Milliman Medical Index 2013.
"The White House never said that people who are not uninsured are not going to see any impact," she says. "Health insurance coverage has never been flat. Year over year increases are lower now than they were in the early 2000s, but that lower year-over-year increase is still a lot of money. But I don't think the administration did what it could, or should, have done to prepare people for the impact of the law."