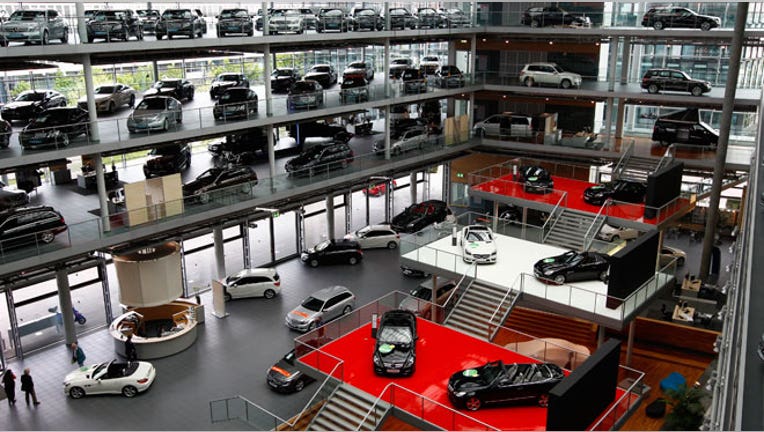 Drivers are becoming more loyal to car brands, as Porsche, Cadillac and other automakers earned greater affection in the first quarter.
According to a new report from Polk, brand loyalty across the auto industry increased 2.6 percentage points year-over-year to 51.5%, driven by owner-loyalty gains from 13 brands.
Porsche had the largest quarter-to-quarter improvement, climbing 9.5 points to 42.1%. General Motors (NYSE:GM) brand Cadillac rose 8.3 points to 47.4%, and Mazda was third with a 7.8-point gain at 37%.
"In each case, strong-selling models fuel the loyalty to these brands. We saw a majority of the contribution for brand loyalty coming from Cayenne owners for Porsche, CTS owners for Cadillac and Mazda3 owners for Mazda," Lonnie Miller, vice president of Polk's Loyalty Management practice, said in a statement. "There's something to be said for paying positive attention to the majority of your customer base while treating buyers professionally and continuing to meet or exceed their vehicle needs."
Ford (NYSE:F) continued to lead the pack in owner loyalty, which checked in at 65.1% during the latest period. Polk said the car maker's "impressive lineup is making a significant impact among automotive shoppers who are returning to market."
Toyota (NYSE:TM) is a distant second at 58.5%, while Honda's owner loyalty was 57% and Chevrolet rose 3.1 points to 56.2%.
Overall, Mazda trailed all other brands included in the survey. Buick (40%) and GMC (41%) also scored low in first-quarter brand loyalty.
The report from Polk, which provides information to automakers to help them improve owner retention strategies, is based on new-vehicle registration information from all 50 states and Washington, D.C., and includes brands with at least 1,000 owners returning to market during the first quarter.
"Automakers take customer loyalty seriously. Polk continues to work with them on both measurement and improvement plans in order to help dealer and corporate personnel understand what share of their total sales should come from repeat buyers versus newly acquired customers," Miller said.