Politico: Hillary Clinton Eyes $200K Payday With Carlyle Group Appearance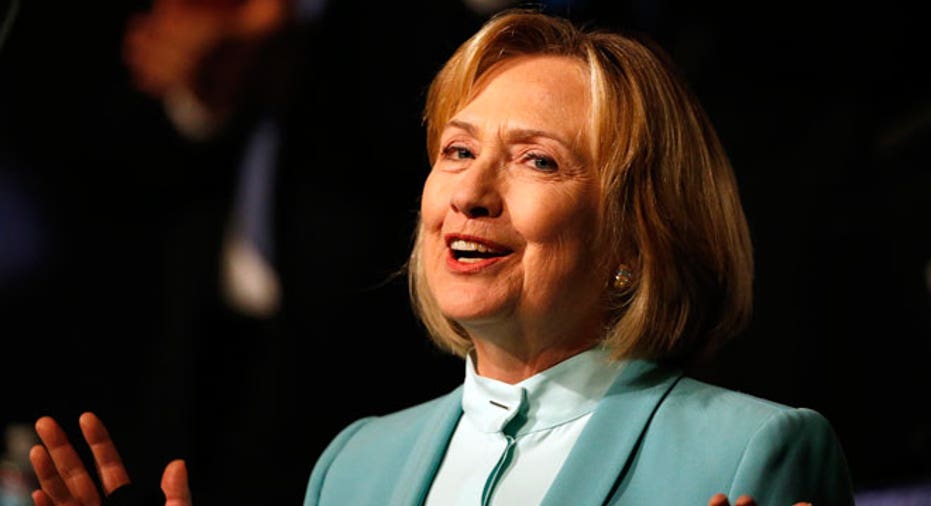 Hillary Clinton is set to rake in another $200,000 in speaking fees by addressing Carlyle Group (NYSE:CG) investors next month, according to a published report.
The speech represents the former secretary of state's second lucrative appearance in front of a private-equity audience, including an event in June with investors from KKR (NYSE:KKR).
According to Politico, Clinton's speech in front of Carlyle Group shareholders will take place at the firm's Sept. 9 investor conference in Washington. The event will be moderated by billionaire and Carlyle founder David Rubenstein, who is a Democrat.
Washington, D.C.-based Carlyle declined to comment, while Clinton's office didn't immediately respond to a request for comment.
It will likely be another profitable use of Clinton's time as the former U.S. senator hauls in about $200,000 per speech, according to various reports.
After generating $13.4 million in speaking fees in 2011, former president Bill Clinton raked in about $17 million in 2012 by giving another 73 speeches.
"I never had any money until I got out of the White House, you know, but I've done reasonably well since then," Clinton joked at a forum in South Africa in 2010.