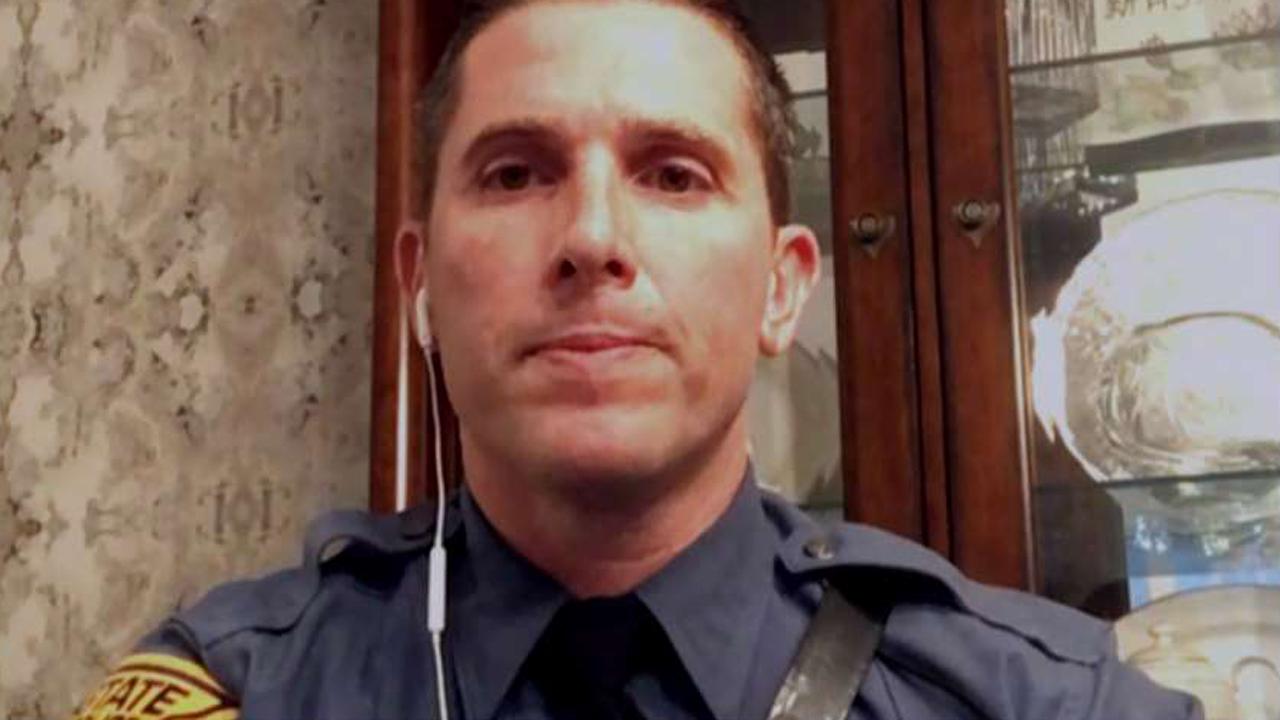 While off duty, NJ State Police Trooper Dennis Palaia rescued a man who began choking in the middle of a Buffalo Wild Wings restaurant in New Jersey.
A security camera captured the officer's heroic act and the footage soon went viral after the police department posted it to Facebook.
"Well my son and I decided last minute we're going to go to Buffalo Wild Wings. We had just ordered and I could hear a sound coming from the man behind me. It was an unusual, almost like he sucked in or had burped; it was different than just a normal cough. Soon as I peeked over, I saw his face was red and he was choking," he told FOX Business' Liz MacDonald on "Risk and Reward."
The off-duty officer used the Heimlich maneuver several times in order to dislodge the chicken wing from the man's throat. This was the first time the officer had ever used the maneuver.
"He vomited and once he got that out, he was able to stand up, breath and then we sat him back down. We asked him if he wanted EMS because sometimes your throat is hurt or you break a rib doing it and he said he was fine," Palaia said.
More from FOXBusiness.com
After he caught his breath the man explained to Palaia what caused him to choke.
"He said that he was just having the boneless chicken wings and it was a spicy kind and it was a little too spicy for him so he tried to swallow too quickly,"Palaia said.