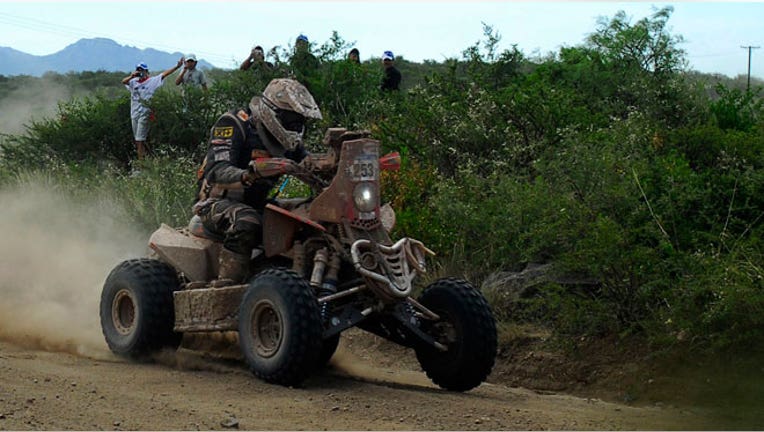 Polaris Industries (NYSE:PII) reported on Tuesday that its second-quarter earnings rose 15%, as the maker of all-terrain vehicles, snowmobiles and motorcycles benefited from higher prices that boosted sales growth past expectations.
The company also raised its full-year outlook to earnings of $5.20 to $5.30 a share and sales growth of 13% to 15%. In April, its forecast called for $5.05 to $5.20 a share on a sales increase of 12% to 15%.
Polaris has posted double-digit percentage growth in profit and revenue for over three years, largely due to strong demand for its off-road vehicles and motorcycles in North America. In March, the Minnesota-based company acquired A.M. Holding, which operates under the name Aixam Mega, to expand its footprint in Europe.
Polaris is also nearing its full re-launch of Indian Motorcycles, an iconic brand that several companies have tried to revive since its bankruptcy in 1953. Polaris acquired the motorcycle company in 2011, and Indian will reveal its new 2014 Chief on Aug. 3 at the Sturgis Motorcycle Rally in Sturgis, S.D. The bike will also make an appearance two days later on the History Channel's "American Pickers."
For the latest period, the company recorded a profit of $80 million, or $1.13 a share, up from $69.8 million, or 98 cents a share, in the year-ago period. Analysts were looking for per-share earnings of $1.10 a share.
Sales climbed 12% to $844.8 million, beating expectations for $839 million.
Gross margin widened to 29.9% from 28.7%, thanks to higher selling prices and continued efforts to reduce product costs.
However, total operating expenses increased 21% year-over-year, primarily as a result of sales and marketing costs related to the upcoming Indian re-launch.
"In the coming weeks we will introduce some of the most exciting products in our history, which we expect will accelerate retail growth for the remainder of the year and beyond," Polaris Chairman and CEO Scott Wine said in a statement, referring to the 2014 Chief as "perhaps the most eagerly anticipated new product launch in the company's history."
Wine said Polaris will also unveil new off-road vehicles next week at the company's dealer meeting.
Off-road vehicle sales, the largest contributor to revenue, rose 6.6% to $619.2 million.
Sales of motorcycles fell 6.1% to $49.9 million, while small-vehicle sales jumped to $33.7 million from $11.6 million last year. Snowmobile sales decreased 4.6% to $8.5 million.
Sales of parts, garments and accessories grew 33% to $133.5 million.
Shares jumped 4.4% to $108.00 in late morning trading. As of Monday's close, the stock was up nearly 44% over the last 12 months.