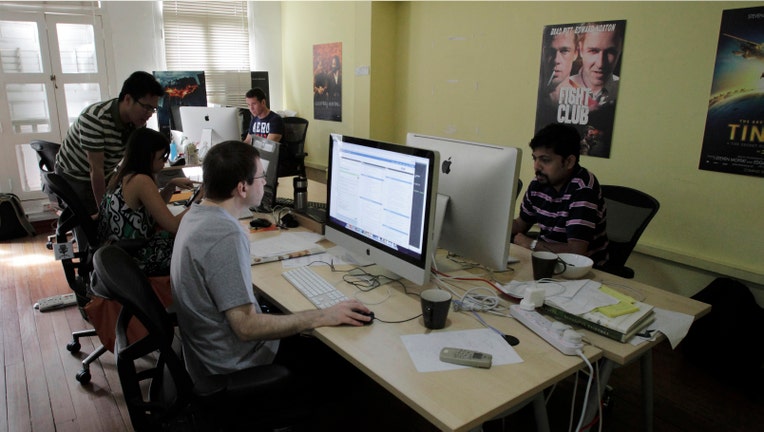 E-learning platform Pluralsight on Wednesday announced a $135 million Series B round.
The Salt Lake City startup, which provides online courses for technology professionals, has now raised a total of nearly $165 million. The Series B, a minority round, was led by current investor Insight Venture Partners, with participation from ICONIQ Capital and Sorenson Capital.
Pluralsight has been profitable since launch in 2004, according to CEO Aaron Skonnard. He said the company decided to raise a Series B to better serve its growing enterprise customer base. Previously, Pluralsight had focused on providing online courses to technology professionals and smaller businesses with hundreds or even thousands of employees, rather than those with hundreds of thousands of staffers.
A $29 monthly individual subscription provides access to all of Pluralsight's 3,000 courses. Business customers pay $299 annually for each employee account. According to Skonnard, Pluralsight currently has 6,000 business customers; 750,000 individual user accounts have been created. The company is forecasting between $85 million and $100 million in non-GAAP revenue this year.
"Last year we were at $38 million, and the year before that we were at $16 million," added Skonnard.
The company says the funding will help it build out its enterprise offerings. "It means, for example, if we're selling into a company with 25 users, we can get their email addresses and create user accounts," explained Skonnard. "If you are selling into a business with 100,000 users, that doesn't work. [We need to change] how we think about deploying."
Skonnard said the decision to raise another VC-backed round will allow Pluralsight to retain control over the company's culture as it continues to expand.
"Even with this round, which was a minority investment, we retain complete control. We didn't give away any board seats with this deal – just one observer seat," explained Skonnard.
And while the size of the round coupled with Pluralsight's recent growth may raise questions of an IPO, Skonnard said it's not a near-term goal.
"We're not ready internally to do all the reporting to kind of handle that well," said Skonnard. "[W]e have a lot of internal work to do before that will be right for us as a company."