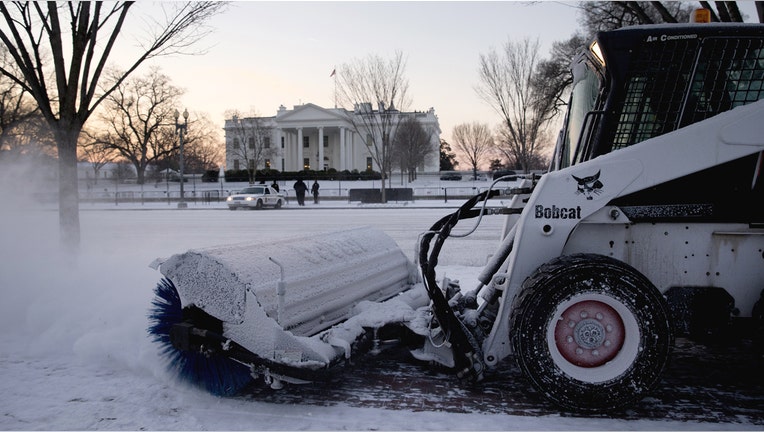 Plunging oil prices and cheap natural gas are providing welcome relief for homeowners this winter.
As crude accelerated its decline and retreated to its lowest point since 2003 on Wednesday, the U.S. Energy Information Administration said Americans will see even smaller heating bills than expected in the weeks ahead. The EIA lowered its estimates for the cost of heating oil, propane and natural gas, while projected electricity bills also dropped slightly.
Many Americans also caught a break with unseasonally warm temperatures at the onset of winter. The National Oceanic and Atmospheric Administration believes the 2015-16 winter will be 15% warmer than last year. The mild weather, mostly east of the Rocky Mountains, contributed the early savings on home heating.
The EIA expects consumers that primarily heat their homes with natural gas to save an average of $110, or 17%, from October through March. The retail price of natural gas is poised to decline 6%, while the EIA initially predicted a 4% reprieve. Natural gas, the most popular form of heating fuel in the U.S., is used by nearly half of all 116 million homes.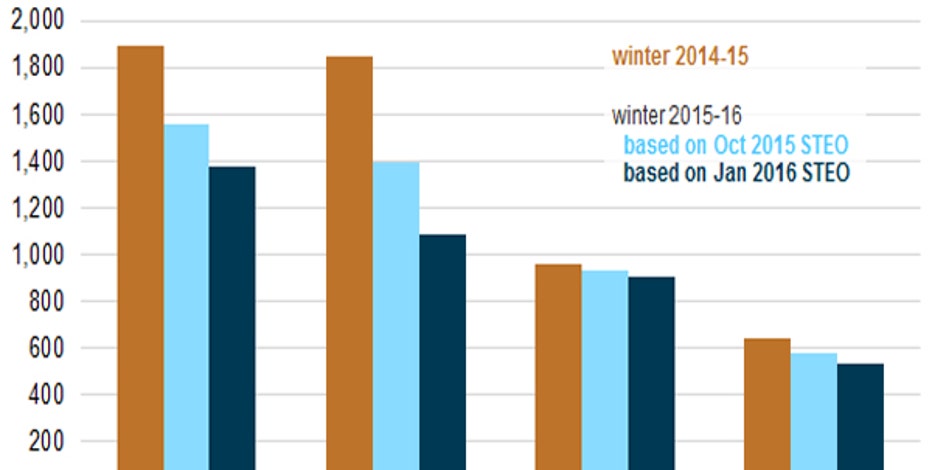 Households that rely on heating oil, which is most popular in the Northeast, will enjoy the biggest savings this winter. Petroleum-based fuel, including kerosene, was expected to lose 15% of its value based on the EIA's October Short-Term Energy Outlook. Now the EIA sees retail prices falling 29% year-over-year, and the average household will spend $760 less, or 41%, on heat.
Propane savings will range from 24% in the Northeast to 31% in the Midwest. Houses that use electricity for heat will have mixed results. Warmer temperatures will help Americans in the Northeast, Midwest and South save 9%, but households in the West will pay 9% more due to cooler weather.
Crude oil slipped below the $30 mark on Wednesday, though it rebounded on Thursday, amid a persistent surplus. U.S. oil futures settled at $26.55 on Wednesday, the lowest value since May 7, 2003. Prices have retreated 14.9% decline over the last three sessions.
Meanwhile, natural gas prices are down 9.4% since last month at $2.118 per million British thermal units. Natural gas is trading at a 28.8% loss compared to the same day last year and is well off the record high of $15.378 seen in December 2005.