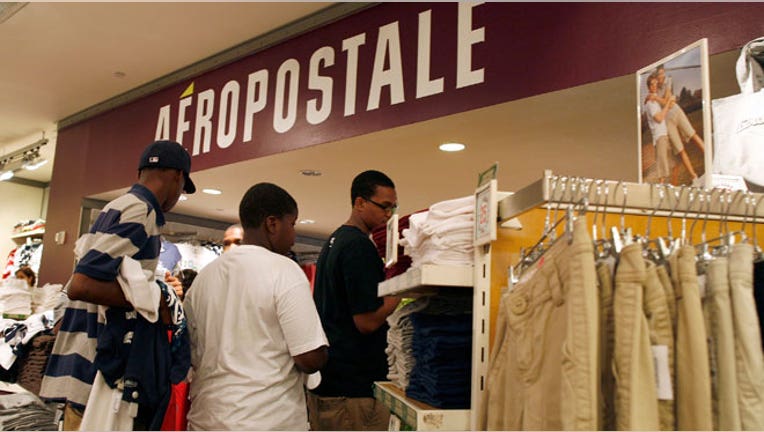 Under fire from activist shareholders, Aeropostale (NYSE:ARO) installed a poison pill on Tuesday aimed at warding off unwanted takeover attempts.
The move comes less than a week after Crescendo Partners sent Aeropostale's board a letter urging the teen retailer to immediately launch a sale process.
Aeropostale said its stockholder rights plan, or poison pill, is "not intended to prevent an acquisition of the company on terms the board considers favorable to, and in the best interests of, all stockholders."
The company said the move is aimed at ensuring "fair and equal treatment" of investors tied to "coercive or abusive" takeover techniques.
Under the terms of the plan, Aeropostale would issue many shares to existing shareholders if a person or group acquires 10% or more of the outstanding common stock. Such a move would serve to dilute the voting power of the larger shareholder.
Aeropostale said the poison pill is effective immediately, though it will allow investors to vote on the practice at the 2014 annual meeting.
New York-based Crescendo Partners, which is an activist investment firm, didn't immediately respond to a request for comment on the move.
Last week, Crescendo pushed Aeropostale to sell itself and announced plans to nominate its own slate of directors at the 2014 annual meeting. Crescendo believes Aeropostale could be sold for at least 0.5 to 0.6 times sales, which implies a price tag of $14 to $15 a share.
"We believe that numerous potential buyers will be interested in acquiring Aeropostale due to its strong brand name, discount to intrinsic value and opportunity to return to historical profitability," Crescendo CEO Eric Rosenfeld said in the letter to Aeropostale's board.
Shareholders have expressed disappointment with Aeropostale's financial performance and share price, which has tumbled 21% so far this year and 26% over the past 12 months.
Shares of the New York-based apparel maker ticked up 0.69% to $10.28 Tuesday morning.