Plateau in U.S. Auto Sales Heightens Risk for Lenders: Moody's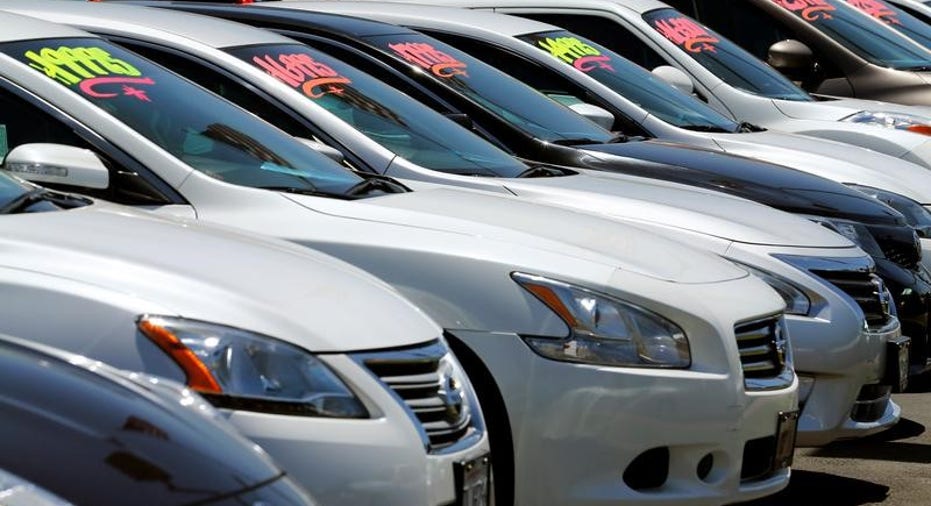 As U.S. auto sales have peaked, competition to finance car loans is set to intensify and drive increased credit risk for auto lenders, Moody's Investors Service said in a report released on Monday.
"The combination of plateauing auto sales, growing negative equity from consumers and lenders' willingness to offer flexible loan terms is a significant credit risk for lenders," Jason Grohotolski, a senior credit officer at Moody's and one of the report's authors, told Reuters.
Motor vehicle sales have boomed in the years since the Great Recession. U.S. sales of new cars and trucks hit a record annual high of 17.55 million units in 2016.
Industry consultants J.D. Power and LMC Automotive on Friday reiterated their forecast for a 0.2 percent increase in sales in 2017 to 17.6 million vehicles.
But Moody's says it expects U.S. new vehicle sales to decline slightly to 17.4 million units in 2017.
In its view, that would mean lenders will be chasing fewer loans, "which could cause them to further loosen loan terms and loan to value criteria."
Over the past several years, lenders have supported automotive credit growth with "accommodative financing," including longer loan terms, the report added.
"With every successive year, lenders' profitability is getting thinner and thinner, and their credit losses have been growing," Grohotolski said.
In the first nine months of 2016, around 32 percent of U.S. vehicle trade-ins carried outstanding loans larger than the worth of the cars, a record high, according to the specialized auto website Edmunds, as cited by Moody's.
Typically, car dealers tack on an amount equal to the negative equity to a loan for the consumers' next vehicle. To keep the monthly payments stable, the new credit is for a greater length of time.
Over the course of multiple trade-ins, negative equity accumulates. Moody's calls this the "trade-in treadmill," the result of which is "increasing lender risk, with larger and larger loss-severity exposure."
To ease consumers' monthly payments, auto manufacturers could subsidize lenders or increase incentives to reduce purchase prices, though either action would reduce their profits, the report said.
Lenders could further lower annual percentage rates and keep extending loan terms, though the latter would increase their credit risk, it added.