Pizza Hut is Now a Triple-Threat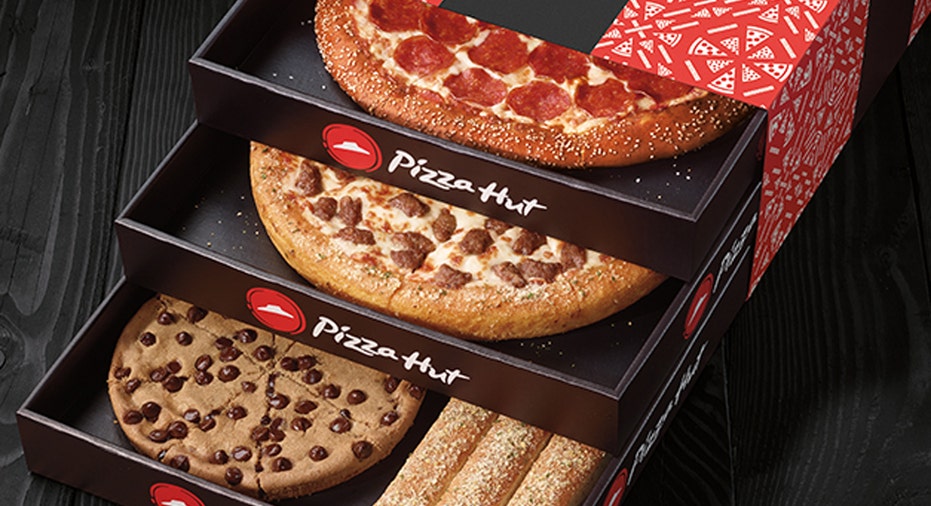 Pizza Hut is now a triple threat with its new Triple Treat Box—which features pizza, desserts, and sides all in one.
The new pizza "box" includes two medium one-topping pizzas, an order of breadsticks or flavor sticks, and a Hershey's ultimate chocolate chip cookie for $19.99. And, it's just in time for the season of giving, too.
"We believe the Triple Treat Box brings the pizza and products that customers have always loved from Pizza Hut in a very fun, inviting holiday box that definitely can make every day a holiday," says Jared Drinkwater, Vice President of Marketing at Pizza Hut.
Earlier this year, Pizza Hut, which is a subsidiary of Yum! Brands (NYSE:YUM), announced their plans to remove artificial flavoring and colors from its core pizzas.
"The backbone of our business is our customers and everything we have developed or are developing is focused on making their experience great every time," adds Drinkwater.