Pizza Chain Gets Romantic for Valentine's Day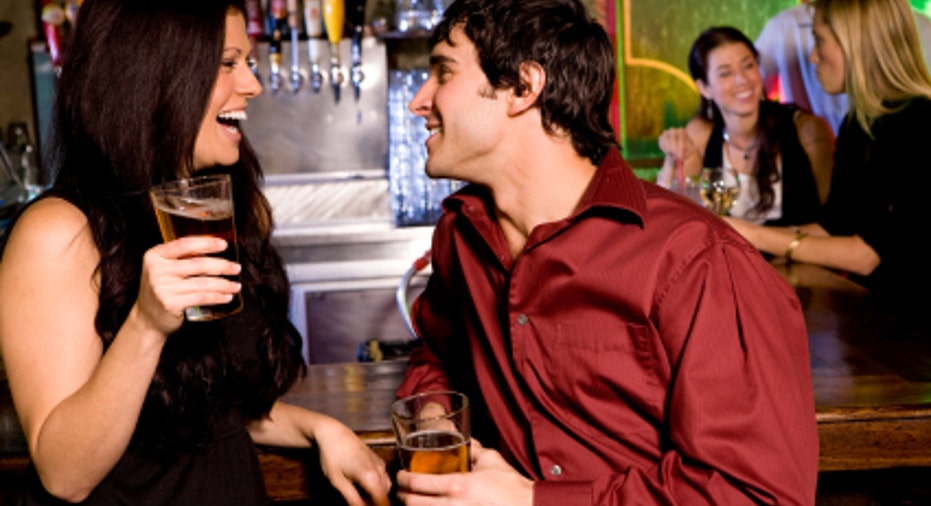 Not everyone spends Valentine's Day on a romantic retreat with their partner. In fact, sweethearts with children and romantics hard-hit by the recession will be celebrating with a meal in their own kitchens this year.
One company that's cashing in on the stay-at-home trend is Papa Murphy's, the Washington-based "take-and-bake" pizza chain. The company will be selling its Valentine's Day pie, the HeartBaker. The heart- shaped pizza is made to be brought home, baked and shared by the whole family.
Franchisees of Papa Murphy's, America's fifth-largest pizza chain, said this special treat is turning Valentine's Day into the best sales day of the year for their businesses.
A recent customer survey by Papa Murphy's found that these bolstered sales are due, at least in part, to the fact that many Americans with children are happy to stay home on Valentine's Day. More than 60 percent of those surveyed by the company said they avoid going out for the holiday because of the inflated prices and big crowds.
And this popular pizza chain isn't the only one cashing in on the stay-at-home fad. Along with the myriad specialty retailers hawking love-themed baked goods and candies, there are also lots of gourmet options for making that home-cooked Valentine's Day meal a little more heartfelt.
If you're looking for the perfect appetizer to start your Valentine's Day meal, you might want to pair some of Coach Farm's aged goat cheese with Valley Lahvosh Baking Company's water biscuits, both of which are heart-shaped.
Boutique wholesaler Marxfoods, as well as Alfonso Gourmet Pasta, offer heart-shaped ravioli for your Valentine's Day feast. And New York-based butcher Lobel's, sells heart-shaped steaks for that special carnivore in your life.
Follow BusinessNewsDaily @bndarticles. We're also on Facebook & Google+.